After completing all other procedures in Kathmandu, Sujan Chaulagain arrived in Delhi for his interview to go to Poland. In the interview, he found that he would earn only Rs 50,000 a month there. For someone who had gone for the interview thinking he would earn Rs 150,000, this was a real shock.
He was 24 at the time. His income from running an electronic shop in Nepal was also good. But he thought of going abroad, thinking it would be easier to earn and save a lot of money. After his interview, he decided not to go abroad, but he adopted a new idea, started earning three times more money in Nepal and made himself self-reliant.
Even after his interview, he stayed in Delhi for about two months. There, as he had already thought of doing something in Nepal, he spend the time thinking about what to do and what holds more benefits.
One day, he came across a modern laundry business: going house to house and carrying laundry. He thought the business can be good in Nepal, with less investment and more profit. And, he returned to Nepal with the same plan. This is how Smart Dhobi Nepal was born as a startup.
Respect for labour
When he came to Nepal and surveyed the market on his own, he did not see many laundries that were operating commercially. Then, he finally decided to start the business.
But in the early days, many questions popped up before him. Meanwhile, the family and friends ridiculed him for "demoting" himself from the status of a shopkeeper to a laundryman. Yet, he did not deviate from his plan and started Smart Dhobi Nepal.
Chaulagain says, "During my stay in Delhi, I realised that no work is small or big. I think any work done in a professional way can result in more money, which is why I am engaged in this business."
He came to Kathmandu at the age of eight, and here, he had gained experience from a young age, sometimes working in marketing and sometimes in his own electronic shop.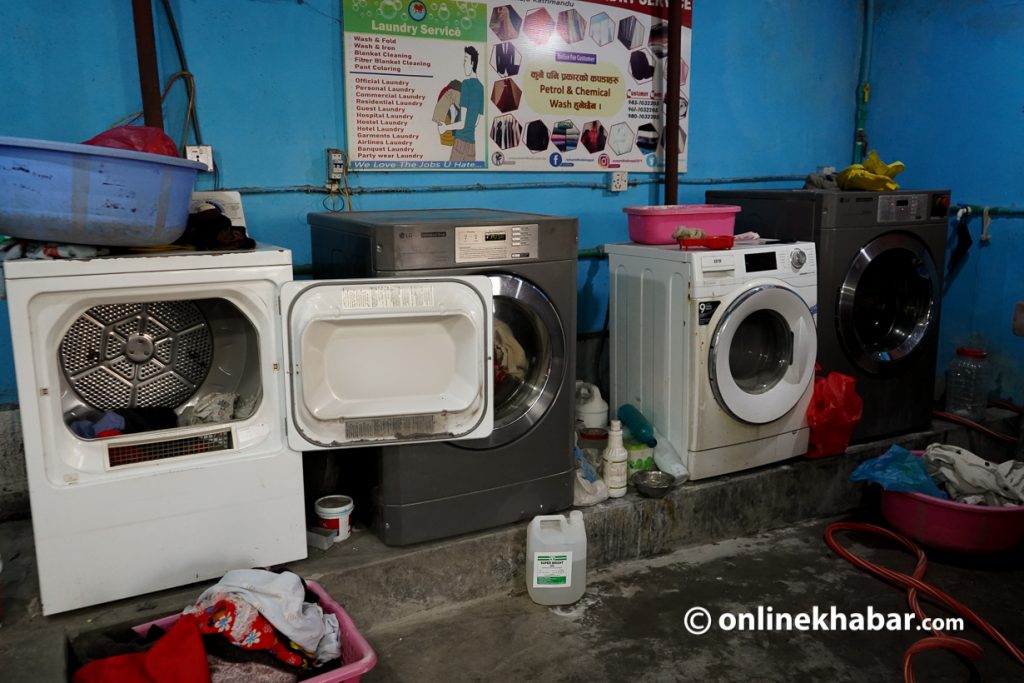 He got addicted to making money, and it was the reason why he started Smart Dhobi Nepal. Thinking that he could earn a lot of money at once, he had left his business and started his process to go abroad. "Money is something that is never enough, we want to always earn more. Since there was no saving, I wanted to go abroad. But, I today think that I was destined to work in my own country."
After returning to Nepal from New Delhi, he initially rented some land in Nayabasti of Bouddha. He made a makeshift hut with two washing machines in it and opened the Smart Dhobi Nepal office next to it. When he finished setting up, he found he had spent Rs 800,000.
Now, the business has expanded and his investment has been more than Rs two million.
The investment was made, but there was a problem in finding a market for Smart Dhobi Nepal. He says, "If someone orders washing, money will come. But, since it was a new job, finding new customers wasn't easy." He then created a Facebook page, kept his own number and started taking orders from it.
"First, it was difficult to get new customers. Second, it is difficult to create an environment where visitors get reminded of the business. Therefore, we decided to provide services all within the Kathmandu valley. After that, the number of service seekers started increasing."
The process of seeking service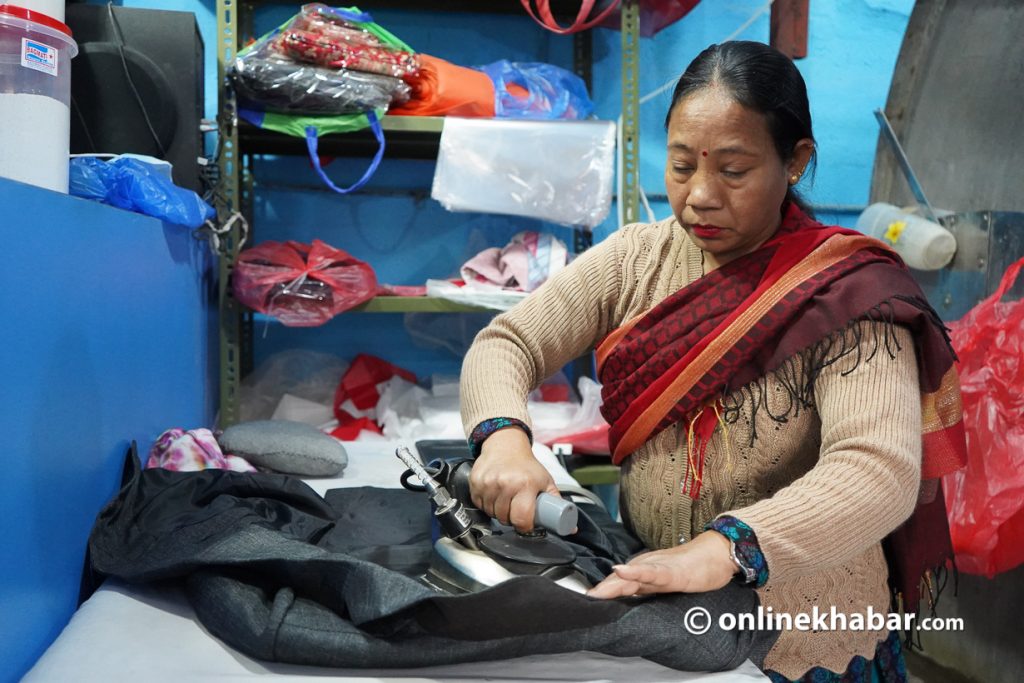 At present, there are two ways to call for the services of Smart Dhobi Nepal. Orders can be placed either by texting the Smart Dhobi Nepal Facebook page or by calling the number on the page. Chaulagain says that there is no charge for collecting or delivering clothes, anywhere in the valley.
"After getting in touch with the users, we arrange the appropriate time for the service seekers and go to pick the clothes up as per their convenience," he says, adding, "As per their need, we do clean and dry, dry wash or clean and iron. And, within the next two days, we will deliver the clothes to their house." 
There is a charge of Rs 130 per kg for washing and drying, and Rs 200 per kg for ironing. But, in the case of partywear that needs more care, the fees are a bit higher.
Chaulagain says Smart Dhobi Nepal only takes the fees only after the service seekers check and are satisfied with their services.
So what is the difference between traditional laundry and digital laundry? In reply, Chaulagain of Smart Dhobi Nepal says, "Both of them are doing laundry. But, this is a more systematic and professional laundry service. It has some different features."
But, Chaulagain assures that there is no need to doubt the quality of detergent as they make it themselves and the clothes are cleaned with clean drinking water.