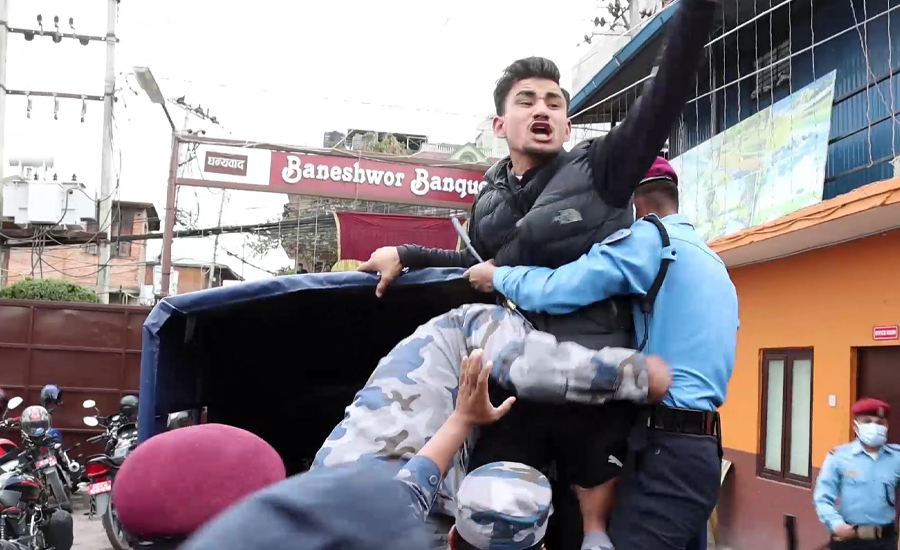 Kathmandu, March 21
Police have detained three people in Kathmandu on the charge of sloganeering against Prime Minister Pushpa Kamal Dahal in front of him.
Dahal was at a function organised on the occasion of International Day for the Elimination of Racial Discrimination in Naya Baneshwar today when one of the three people asked the police to give him some time to speak to the PM. But, the police tried to catch his hand, provoking his friends to start chanting slogans against him.
They also chanted slogans demanding the control of inflation among others.