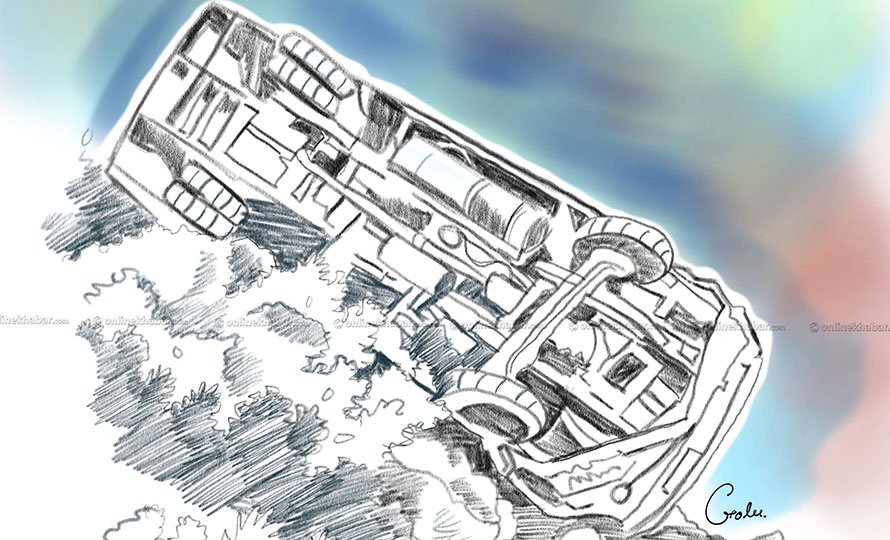 Kathmandu, March 12
The death toll in the Sindhuli bus accident this morning has reached 6 with one more death reported.
DSP Chiranjivi Dahal of the District Police Office says the victims killed on the spot include three men, two women and a minor girl. Their identifications have not been revealed yet.
The injured are being treated at a community hospital in Khurkot, Golanjor-7.
(Updated at 3 pm)
—
Sindhuli bus accident kills 5
Kathmandu, March 12
At least five persons died in a bus accident in the Sindhuli district on Sunday morning.
The vehicle (Ba 2 Kha 6596) heading towards Kathmandu from Okhaldhunga hit the roadside wall at Kuibhir, Phikkal rural municipality-4 of the district, according to Chief District Officer Sunita Nepal.
The injured are being rescued and sent to the hospital, informs Nepal, adding 29 people are reported to have been travelling on the bus.