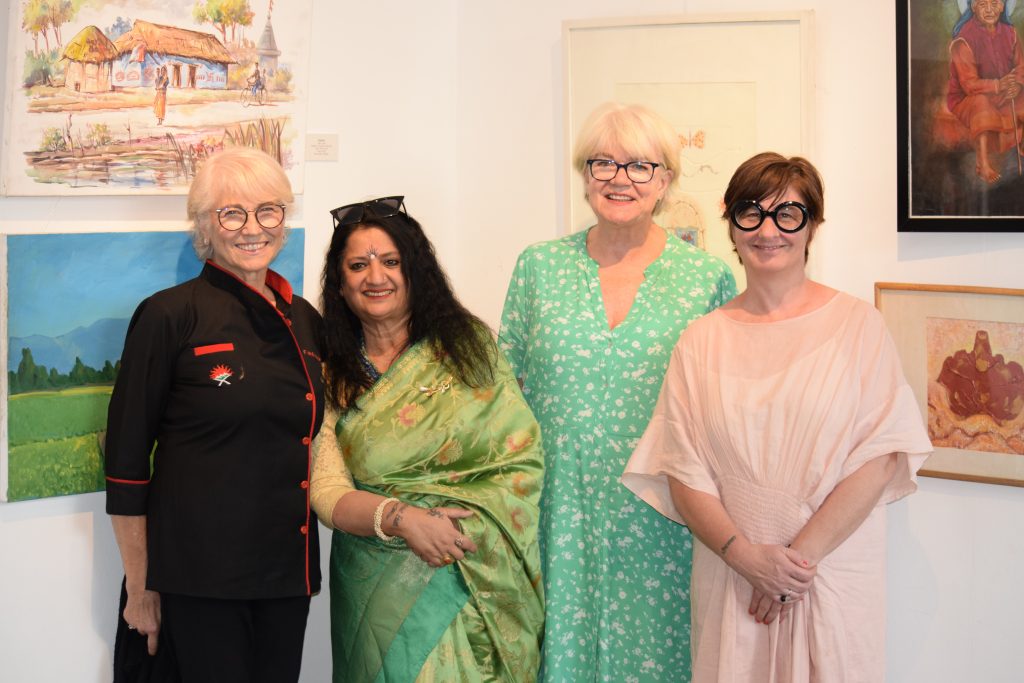 Kathmandu, April 24
Shivata Love Foundation organised an art exhibition titled Shivata-28 that began on Saturday at MCube Gallery, Patan.
The exhibition is led by veteran artist Ragini Upadhayay Grela, also the founder and president of the foundation. In the opening ceremony, she said the organisation is working to fulfil the dreams of "many Shivatas".
In 2016, she formed a foundation in honour of her daughter Shivata, who passed away from meningitis B at 20. The organisation's goals include promoting education for impoverished children, particularly those who live in poverty, as well as other social and philanthropic initiatives.
She added, "Even when my only child is far away from me, I am working on fulfilling the dreams of thousands of other children like Shivata and turning my grief into strength."
In the exhibition, there are 36 paintings by 16 artists from Nepal and India including Upadhayay Grela, Jayakrishna Agarwal, SC Suman, Erina Tamrakar, Rampujan Thakur, Shaili Rana, Ekta Vaidya, and Nina Joshi.
It has been informed that more than 40 per cent of the proceeds of the sale of artworks during Shivata-28 will be spent on social work through the foundation.
The exhibition continues till April 28.