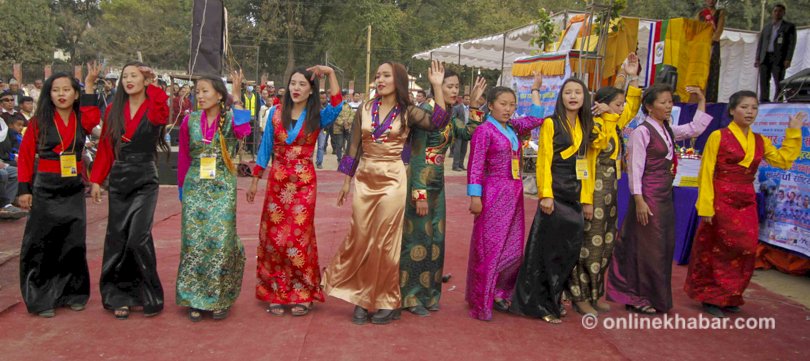 Kathmandu, February 24
The people of Sherpa community today are celebrating Gyalpo Lhosar with various cultural programmes. This is the 2147th Gyalpo Lhosar.
The festival is celebrated every year on Falgun Shukla Pratipada (second day of the waxing moon). The celebrations last until the full moon.
Gyalpo Lhosar is also regarded as Tibetian New Year. The calendar has a cycle of 12 years named after different animals, including mouse, cow, tiger, rabbit, dragon, snake, horse, sheep, monkey, bird, dog and pig. Today, the pig year concludes and mouse year begins.
Gyalpo Lhosar is was celebrated first from the reign of Pude Gungyal, the ninth emperor of Tibet, as the Spring festival.
The festival that used to be celebrated in 12 districts of the mountainous region of Nepal has spread nationwide due to the migration of the Sherpas.
Gurung community and Tamang community celebrate the festival as Tamu Lhosar and Sonam Lhosar respectively.