Asking for a vote of confidence, the newly appointed prime minister of Nepal, Sher Bahadur Deuba, on Sunday, emphasised he would be working extra hard to strengthen relationships with Nepal's neighbouring countries. He said he would also ensure his foreign policy would focus on improving relations with the US, UK and other nations that have been close to Nepal in the past.
Deuba, serving his fifth term as Nepal Prime Minister in 26 years, is experienced in international relations. But, with different parties having ties with different countries and competition between powerful countries to strengthen its influence in Nepal, Deuba is sure to have his hands full.
In the past few years, tussles among India, China and the US have posed a lot of challenges for Nepal, which will be tough for Deuba to deal with. The effects of tense relations between India and China, and China and the US have also started to be seen in Nepal.
America's Indo-Pacific Strategy, China's Belt and Road Initiative (BRI) and the G-7's Build Back Better World (B3W) initiative have all been proposed to Nepal to join. But, Nepal is yet to present its official views on any of these initiatives.
Former prime minister Baburam Bhattarai says that the effects of a power struggle between India, China and the US is hovering over Asia. "The power war has shifted from Europe and come to the Asia-Pacific via the Gulf region. Nepal is in the middle of this, which makes us quite vulnerable," said Bhattarai speaking at the House of Representatives on Sunday. He further added Nepal needed to form a consensus to deal with this.
"The new prime minister should be careful when talking about these issues as he must put Nepal in the centre of it while taking any sort of decisions," he said, highlighting how now was not the time to follow ritualistic diplomatic principles while dealing with these issues.
Anyway, Deuba has a lot on his plate in terms of foreign relations.
Challenge to balance the coalition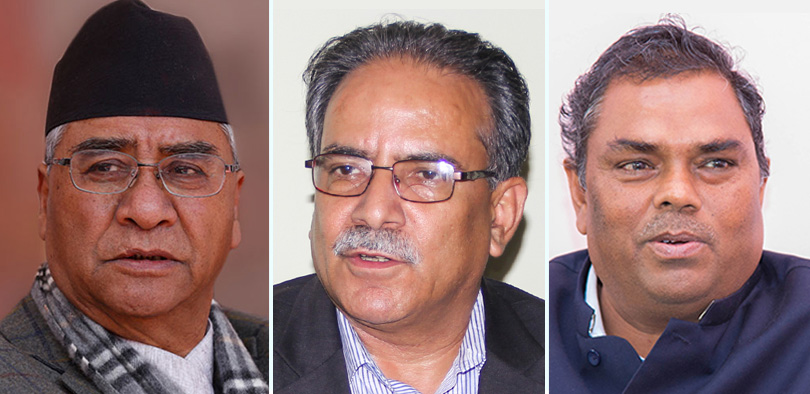 Balancing foreign relations while trying to balance the coalition he has just formed is going to be his biggest challenge, according to experts. His main challenge will be earning the trust of Puspa Kamal Dahal when it comes to foreign relations as both Deuba and Dahal have conflicting views about issues like the MCC and the BRI.
In an interview with Himalaya Television, Dahal said it was impossible to pass the MCC in its current form. But, Deuba has been trying to pass the 2017 agreement without any amendments. Dahal wants to take time before anything is passed while Deuba's priority is to pass the MCC as soon as possible. How he manages to do that whilst cooperating with his newly formed coalition is going to be interesting.
Things are the same when it comes to the Indo-Pacific Strategy as the two are at odds. Their views on various Chinese issues are also likely to be different because Dahal wants a few projects along the BRI to be passed as soon as possible. But, due to various reasons, Deuba has not seemed proactive about it. The duo's point of views about issues relating to China and India are also quite different.
Another issue Deuba has is choosing a foreign affairs minister whose ideology and thinking matches his. Previously, ideologies of the foreign affairs minister and prime minister have not matched despite being from the same party. Overall, forming a consensus within the coalition for Deuba is going to be a Herculean task.
Managing relations with India and China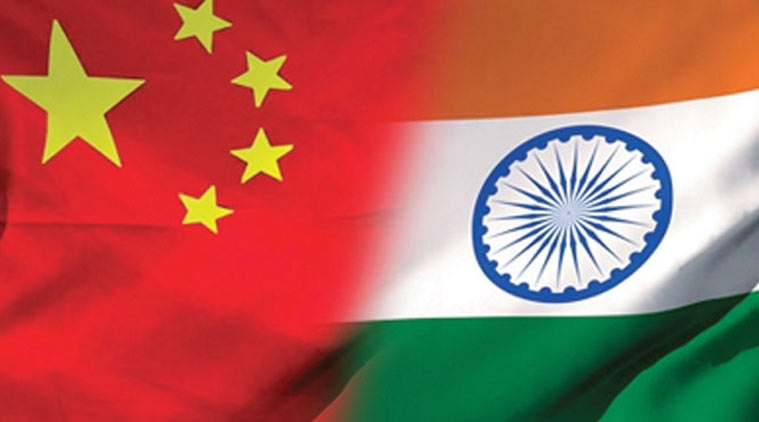 Another challenge Deuba faces is forming a relation of trust with neighbouring countries. He will have to balance things when it comes to signing agreements with either India or China without hurting either's sentiments. He will have to do this while keeping Nepal first as previously, Nepali prime ministers have been accused of tilting towards China or India.
"Deuba has a lot of challenges ahead including balancing Nepal's relations with India and China. This is a major concern as the two countries are in dispute regarding the line of control (LOC)," says Pramod Jaiswal, a foreign policy expert.
Nepal needs India and China to have good relations with each other as it will be easier to work with the two countries. However, whenever they have problems around the border, Nepal reaches a state of dilemma.
"When India has tense relations with China, it looks at Nepal and China's BRI agreements with scrutiny as it is irritated by it," says Jaiswal.
Deuba also has to develop a relationship of trust with both India and China as relations with both India and China have deteriorated over the past few years.
Things are so bad with India that Nepal's ambassador to India, Nilamber Acharya, is yet to meet India's foreign secretary. With Nepal's relation with India's high ranking officials at an all-time low, it is unlikely when Acharya will get to meet India's foreign minister even though he was appointed because he was dubbed to be Nepal's best diplomat.
This is why Deuba needs to work hard to better relations with India. But, last year, when Nepal released a new map, Deuba had criticised KP Sharma Oli for not being able to bring back Nepal's land from India's clutches. But now, the same responsibility is under Deuba's shoulders.
He will have to use his diplomatic expertise to talk to India about border issues, which India has been avoiding for years.
If Deuba fails to take this forward, it is highly likely that he will face questions from the opposition with Oil in the forefront. This issue is also likely to be raised during the forthcoming elections, in which political parties are likely to keep this in their election manifestoes. This adds extra pressure on Deuba to try and solve this as soon as possible.
Along with this, Nepal also has to revise the Peace and Friendship Treaty signed in 1950. India has refused to accept the report prepared by the Nepal-India Eminent Persons Group (EPG) in 2018. Despite various meetings, they are yet to find a common ground. To do that, Deuba has to first earn the trust of India's high ranking officials and diplomats.
Along with that, he will also have to find ways to improve relations with China, which has gone sour during Oli's last few months. China wants to move forward with all the agreements made with Nepal, like those for the railway, roads and other projects. But, with Deuba and Nepali Congress in the government, China might not be as proactive as it was before. China has also been irritated by news of land encroachment in Humla.
Reforming within home
Deuba will also have to deal with the responsibility of changing the manner in which ambassadors are appointed. Oli was heavily criticised for the way in which he had appointed ambassadors as he discreetly changed the directive to appoint Yuvaraj Karki as Nepal's Ambassador to Bahrain. This issue even reached the Supreme Court, which is quite rare.
That is why in order to ensure that international relations are not compromised, and Nepali ambassadors' reputation is not tarnished internationally, Deuba needs to ensure that there are no controversies when appointing ambassadors. He will have to ensure the best people are appointed ambassadors to various countries in a transparent manner. For this to happen, he will have to come to an agreement within the coalition.