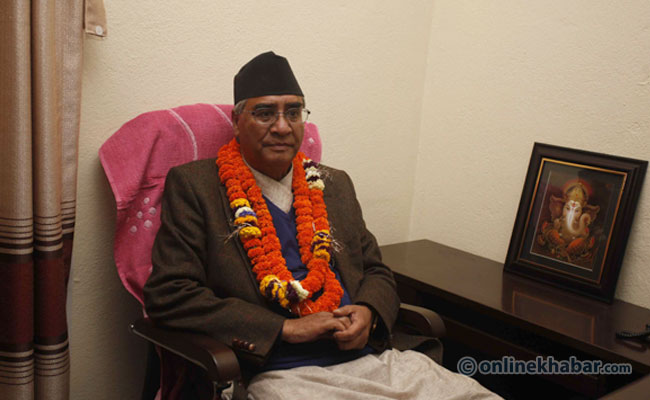 Kathmandu, April 6
Nepali Congress President Sher Bahadur has won the election for NC parliamentary party leader's position.  Deuba got 139 votes in Wednesday's race, while his rival Ramchandra Paudel secured 67 votes. A month ago, Deuba had defeated Paudel and NC leader Krishna Prasad Sitaula in the race for the post of party president.
Party leader Narhari Acharya could not take part in the poll as he has taken ill.
Talking to the media after winning the crucial race for PP leadership, Deuba said the Nepali Congress will play the role of a strong opposition in the Parliament. He said: The government becomes tyrannical in the absence of a strong opposition. Deuba promised to take initiatives for the resolution of Madhesh's problems. Agitating parties should come to an agreement by giving up their respective stances, he said, asking the government to be serious about resolution of the crisis. He called for an end to intervention in and politicisation of the judiciary.