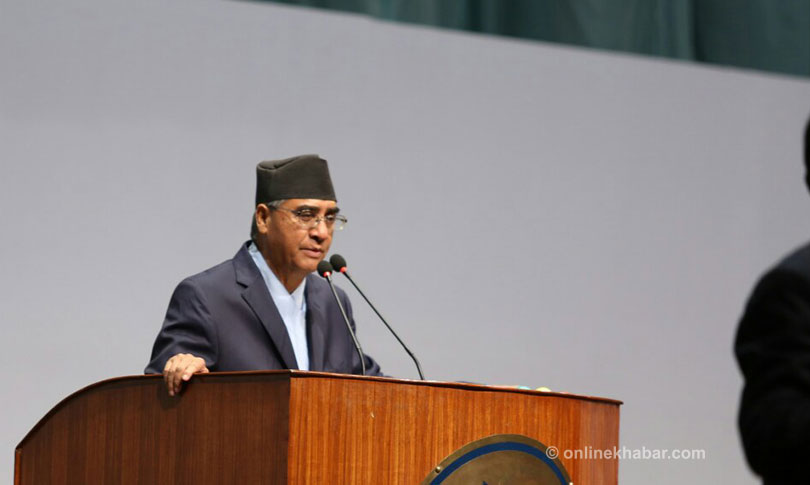 Kathmandu, June 6
Nepali Congress President Sher Bahadur Deuba, who is all set to be come the Prime Minister, has said no any party needs to teach lessons of nationalism to his party.
Addressing the Parliament meeting on Tuesday, Deuba his party was committed to nationality, democracy and socialism as they were fundamental principles of his party.
Deuba was responding to the main opposition leader KP Sharma Oli, who had spoken just before him and accused the government of being biased against the Madhesh region in distribution of various medals on the occasion of Republic Day.
Deuba chose not to discuss the issues of impeachment motion against Chief Justice Sushila Karki and the dispute about vote counting in Bharatpur of Chitwan, citing the first issue was already withdrawn whereas the second issue has reached the Supreme Court.