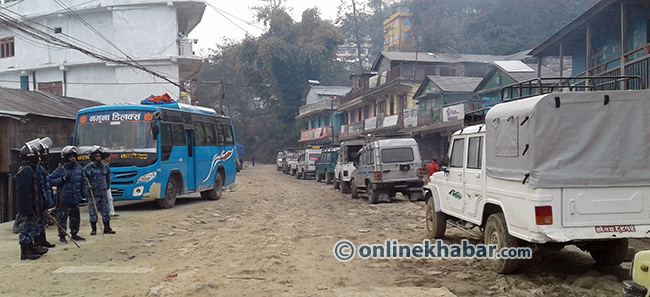 Kathmandu, January 10
Most of educational institutes in the country, including the Kathmandu Valley, remained shut on Tuesday. Guardians did not send children to school as per a notice that different schools had issued.
But many people do not know who called the strike and why.
Based on rumours of a bandh, these schools closed for the day.
Meanwhile, ANNISU-R, the student wing of the Biplav-led CPN-Maoist, has said it called for the closure of schools demanding early release of student leaders Prakash Shahi and Chandra Budha, who are in a monthlong custody after tarring the face of suspended CIAA Chief Commissioner Lok Man Singh Karki on Supreme Court premises about 20 days ago.
In some places, there are rumours that those seeking recognition of Push 27 as a National Unity Day and declaration of the day as a public holiday have enforced the bandh. The student wing said it had no other alternative than calling the strike in protest of the police act of detaining students that took action against a corrupt figure.
Meanwhile in Taplejung, educational institutions are bearing the brunt of the strike. Despite the bandh, school-level exams are going on smoothly.