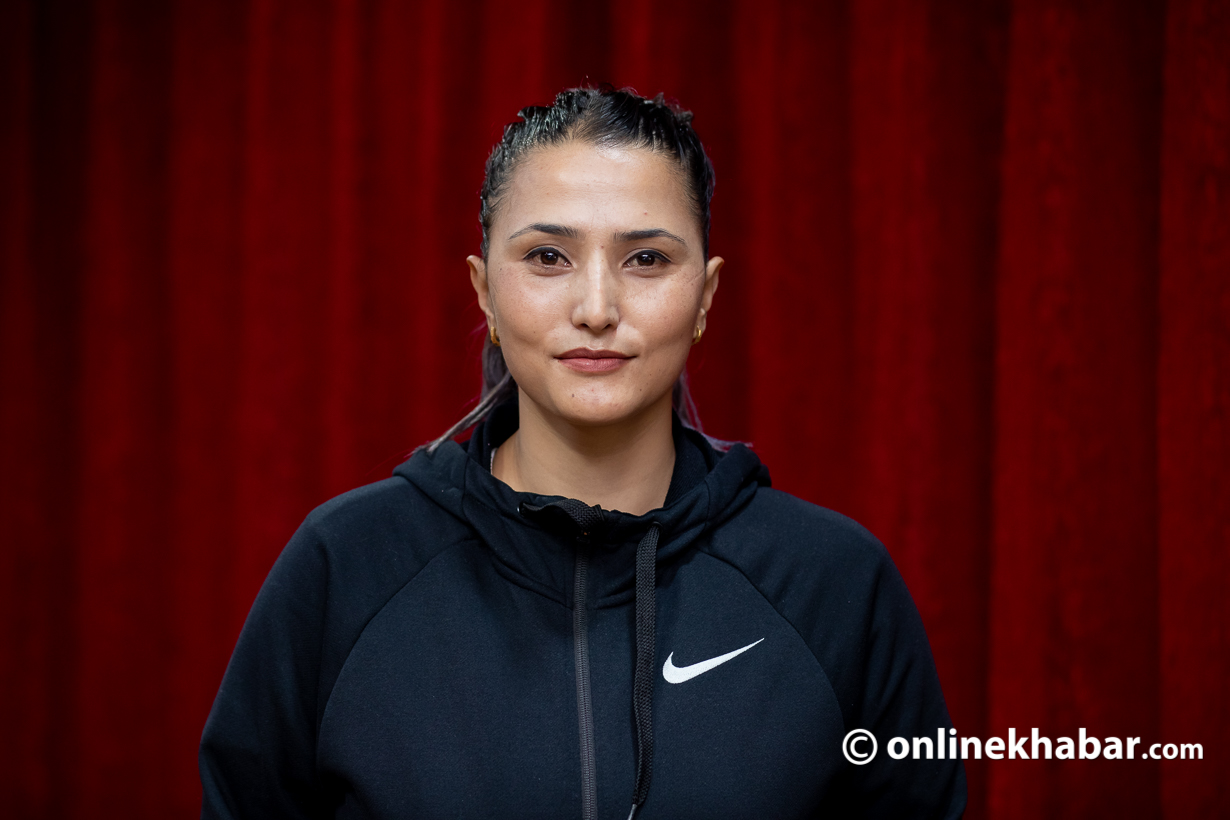 Sadina Shrestha's phone was ringing non-stop on August 30. As soon as the captain of the national women's basketball team woke up, people were calling her asking her to watch a specific video which was going viral on social media.
Watching the video shocked her. In the video, Bhim Singh Gurung, the acting president of the Nepal Basketball Association, made personal comments about Shrestha, critiquing not only her career but also her lifestyle, going so far as to comment on her attire.
"Whatever Sadina Shrestha is today it is just because of the Nepal Basketball Association," Gurung said on the talk show. "From 0 to Z (top to bottom) she wears branded clothes. Sadina Shrestha is working as a sports teacher at St. Xavier School. I believe that is all due to the Nepal Basketball Association."
He seems particularly unhappy with how Shrestha has been criticising the association.
"All she does is criticise it but never says a thing about what she has gained from it. Everyone here has been volunteering. Doesn't she know that?" he said.
Gurung was adamant about how the association was helping the players. He stated how it had played an important role in helping these players get jobs and added how the scene has become better in the past decade.
The reality, however, is a far cry and the players know this.
When she watched the video, Shrestha was in shock. She did not know how to react. She was angry and frustrated. She knew she had to respond to the remarks made by Gurung and she did that by writing a 708-word long post on Facebook.
For a moment, Shrestha could not figure out how to react to the video, but later she took it to social media to vent her frustration and disappointment.
"I am in the wrong just because I asked the association to be more accountable and hold more games? Just because I asked a question the (acting) president can question how I dress. How is this right," she wrote.
Sadina Shrestha is deeply hurt and feels disrespected by this entire situation. Having devoted her life to basketball and its development, she deems all of this criticism as unnecessary. She expresses her dismay and states that she is still in shock over Gurung's comments made on national television.
"This was unexpected and uncalled for," she told Onlinekhabar. "I got this job at St. Xavier through hard work and my passion for developing the game. The association has not done anything to help players like me."
Demanding accountability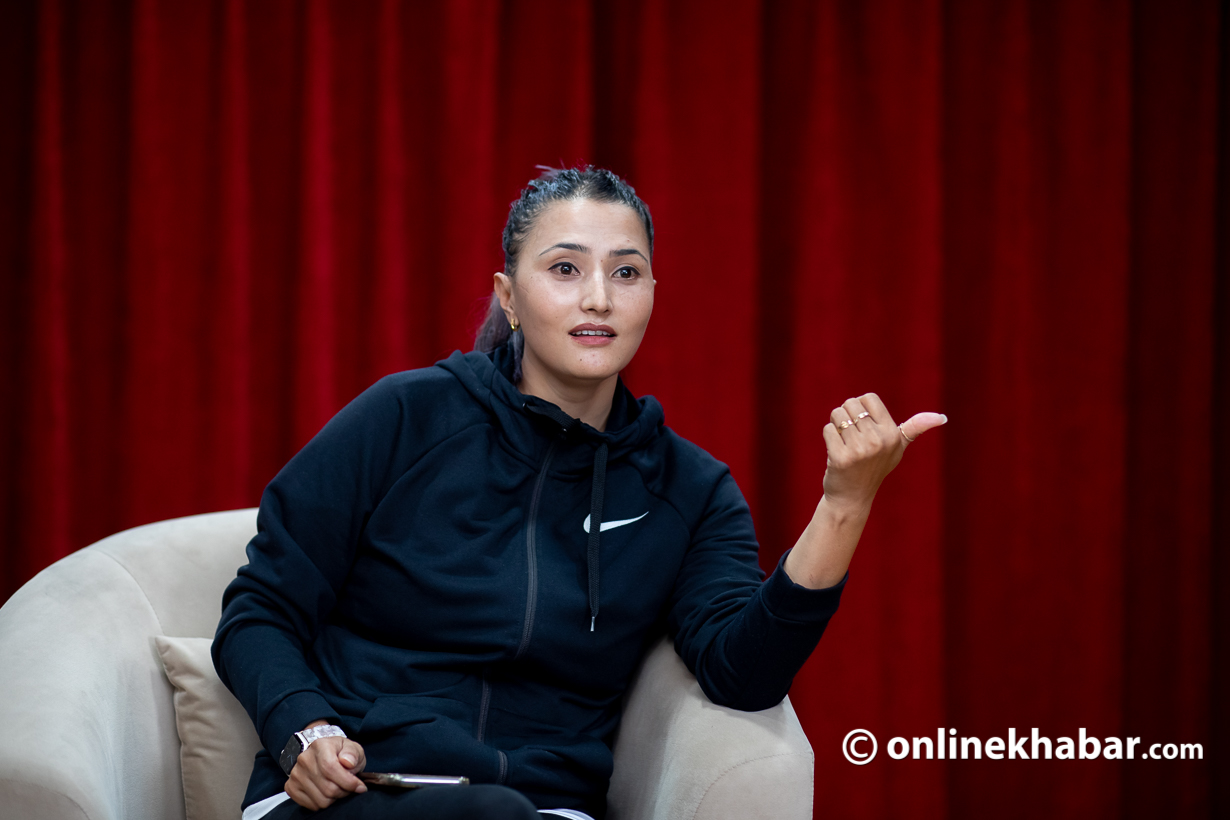 Sadina Shrestha has been vocal about the criticising passive nature of the association for not organising adequate numbers of tournaments and providing essential facilities to players. She says this might be why Gurung, who has now become the acting president following the demise of Lama Tendi Sherpa in November 2021.
"We've been telling the association the same thing time and again. None of our concerns have been addressed. The game is stagnant and it has done nothing to change that. As the captain, it is my duty to question those in the leadership position and speak about these issues," says Shrestha.
She is right. The national women's basketball team, since the 2019 South Asian Games, has played one international tournament. What has irked Shrestha and players like her is how poor the domestic scene is too. Wanting to change that, she has been consistently demanding the association hold matches at the national level so the team is prepared when it has to play internationally.
"Is that too much to ask for?" she questions.
Sadina Shrestha has been part of the national women's basketball team since 2011. Since then, she has been a constant in the team captaining it since then.
"After playing basketball for all these years, they do not see my contribution to the national team but the branded clothes that I wear," says Shrestha.
She feels the statement from Gurung was disrespectful as it undermined what she has done in her career. Like many of her peers, she feels she could have left Nepal for a life abroad, but her love for basketball made her stay. Her passion even drove her to obtain an international coaching license, making her the sole woman basketball player in the country to achieve this feat.
"Unlike others, I care about basketball and its future," says Shrestha.
On her own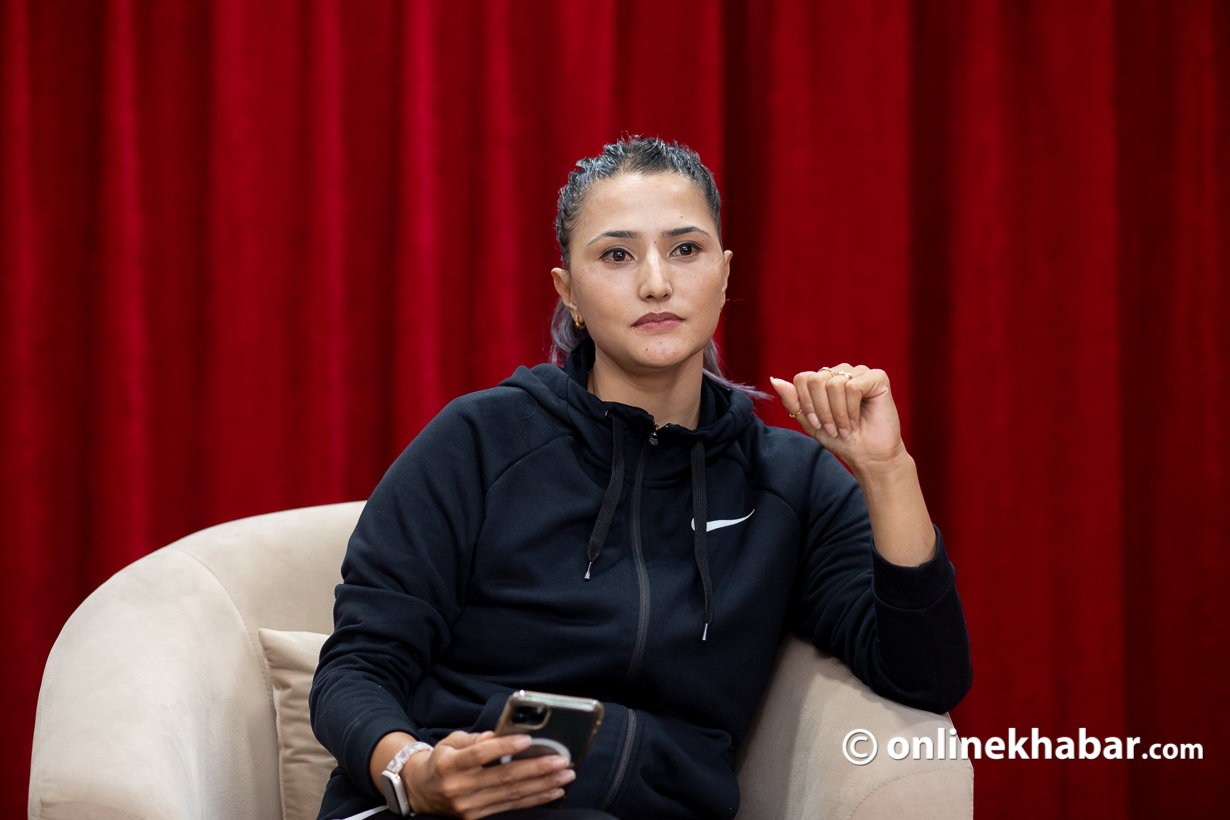 Shrestha is taken aback by the silence of the basketball players and coaches regarding the incident. She anticipated that they would openly offer their support to her, but things turned out differently.
The men's team captain, Sadish Pradhan did make a comment on the issue through social media but even he seemed to sit on the fence and be diplomatic.
"Players should tell what they feel, as a team captain if we won't share the problem of our players, who will ?" writes Pradhan on Facebook. "Having said that I feel, there have also been some positive steps taken for the betterment of basketball in recent days. And to maintain this, the ultimate solution might be joining hands together. Above everything, respecting each other's efforts and moving forward."
In denial
Gurung has held the position of acting president for the past two years. One of his primary responsibilities in this role was to oversee the election of new committee members, a duty he has seemingly distanced himself from. Sadina Shrestha raises valid questions about the legitimacy of Gurung's position.
Onlinekhabar reached out to Gurung to talk about the incident but he was reluctant to talk about it.
"The association has a big dream for basketball so it doesn't matter who said what," says Gurung. "We are gearing up to host the Nepal Basketball League for the first time in history and I think our focus should be on that."
The league is due to start on September 29.
Gurung said that he has yet to see Shrestha's post, in which she challenged the statement he made against her on national television.