Sadhish Pradhan, the captain of Nepal's basketball team, was frustrated after the South Asian Games that took place in Nepal in 2019. Despite little support from the government or the Nepal Basketball Association (NeBA), his team had won a bronze medal at the games. He was proud of that, but he was appalled by how little respect the National Sports Council and the government showed to the team.
After the event was over, then Prime Minister KP Sharma Oli announced that gold medallists in team events would receive a cash prize of Rs 500,000 each, but during his address, Oli did not talk about handing out cash rewards to teams that won silver and bronze medals at the South Asian Games.
That meant the basketballs teams, both men's and women's, that had won bronze and silver medals respectively would be getting nothing. But, to make sure their voices were heard, Pradhan and his teammates approached Ramesh Silwal, then general secretary of the National Sports Council.
"It reached a tipping point. We've been ignored for so long, and as the captain, I had to step up and say something," says Pradhan.
But, nothing changed. Silwal told Pradhan that they were just following international practice in rewarding players. Yet, the basketballers felt betrayed and neglected.
Out of all the sports, basketball seems to be one of the most ignored sports in Nepal. This has resulted in players quitting; some have gone abroad while some are still here and playing but not for the national team as they see no future.
The apex of apathy
"I've reached a point where I have to tell my players to do what they want. I can't ask them to sacrifice everything and play this game they love because it's clear no one at the government level cares about basketball," says Pradhan.
The women's captain, Sadina Shrestha, also echoes Pradhan. Prior to the South Asian Games, most of her players left Nepal and went abroad. Others quit playing. But, besides that, the team gave their all and earned a silver medal at the games.
"We didn't even receive a well done. It's like sports in Nepal is just limited to football and cricket," she says.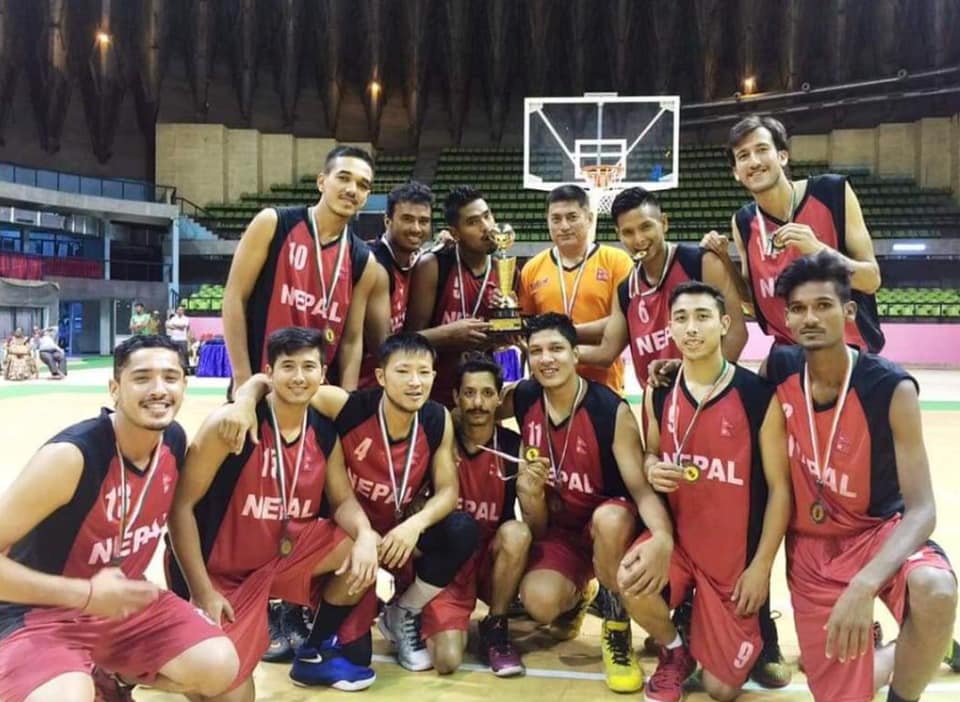 Two years have passed since the games. But, always, basketball has become a forgotten sport as no tournaments have been held at any level. Nepal Basketball League did give players some hope, but citing Covid-19, NeBA has made no efforts to revive the league.
What is even worse is that the association that should work towards the benefit of the sport is doing little to nothing. Pradhan says that the players have been trying to hold talks with the association and its acting president Bhimsen Gurung, but the efforts have gone in vain as the president just does not answer the calls.
Pradhan says he has been trying to hold conversations with NeBA about taking part in the SABA Championship that is due to take place in Bangladesh next month. But there has been no reply, says Pradhan.
"We've been trying to contact them for a long time, but we've received no answer. It seems they don't want to take part because with less than 30 days to go, and with no practice even if we do go, we'll only end up humiliating ourselves," says Pradhan.
Onlinekhabar tried contacting the NeBA and Gurung, but our efforts went in vain just like Pradhan's.
The leadership crisis
But, how did basketball, a sport that is played widely until high school, get to where it is?
Former captain Bipendra Maharjan, who played the game for over a decade, says one of the reasons that blocked the growth of the sport was the absence NeBA's former president Lama Tendi Sherpa. Since Sherpa left office due to health reasons, the sport has been neglected and left in ruins.
"I don't know who leads NeBA now. Whoever is there is undoing everything Lama dai was doing. He (Lama) understood the game and was always looking to talk to players to improve the sport in Nepal," says Maharjan.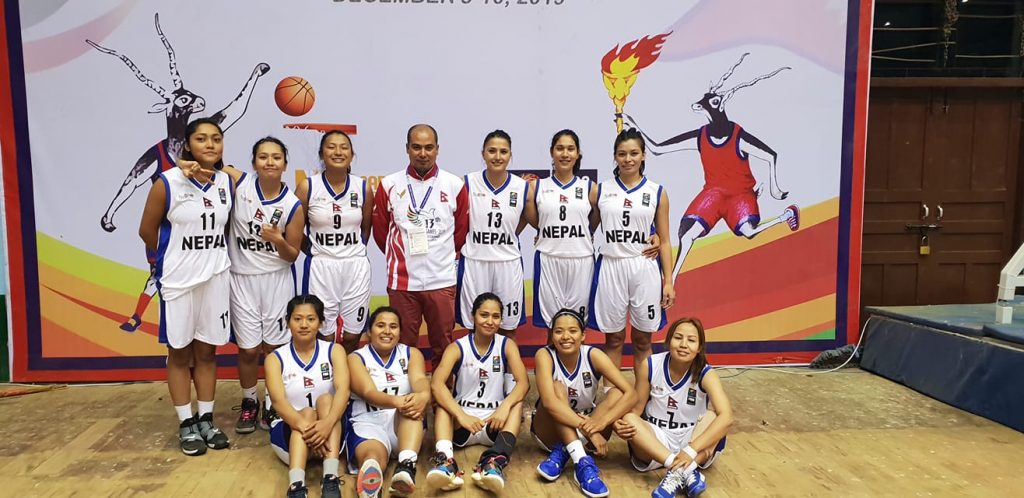 Current captains Pradhan and Shrestha also say Sherpa constantly held talks with them about uplifting the game. But now, the new leadership is avoiding them.
"It's disheartening because we've given so much to this game. We've gone out of our way and even arranged sponsorships and everything. But, in return, we get the cold shoulder," says Shrestha who had hoped things would get better after the South Asian Games.
Pradhan says if the team could take part in the competition without NeBA, they would. But, as these competitions require the teams to be represented by a national association, the team's hands are tied as frustration grows among players.
Frustration among all levels
Sujan Limbu has represented Nepal since the U-15 level. Limbu, who is the current captain of the U-18 team also, says he will most likely quit as he sees no future.
"I'm looking for jobs and to build a career," says Limbu. "I'll play basketball because I love this sport, but I don't know if I will want to play for Nepal because there is no future for us and it has been evident by the lack of respect and care shown to us by the association."
He says the only people who can continue playing basketball are those who come from good family backgrounds. As for others, there is no choice but to look to do something else to sustain themselves.
"That's reality and it hurts that no one cares about us," says Limbu.
Team captains Sadina Shrestha and Sadhish Pradhan are approaching their final few years. They know that soon they will have to call it a day. But, as they wait for that day, they want to make things better for the coming generation.
"The reason we are speaking now is that we have nothing to lose. We're in our twilight and want a better system for the younger generation," says Pradhan. "It's important that we act now because our game has gone back two years already and if we continue to disregard it, we won't be surprised if it'll be completely forgotten."