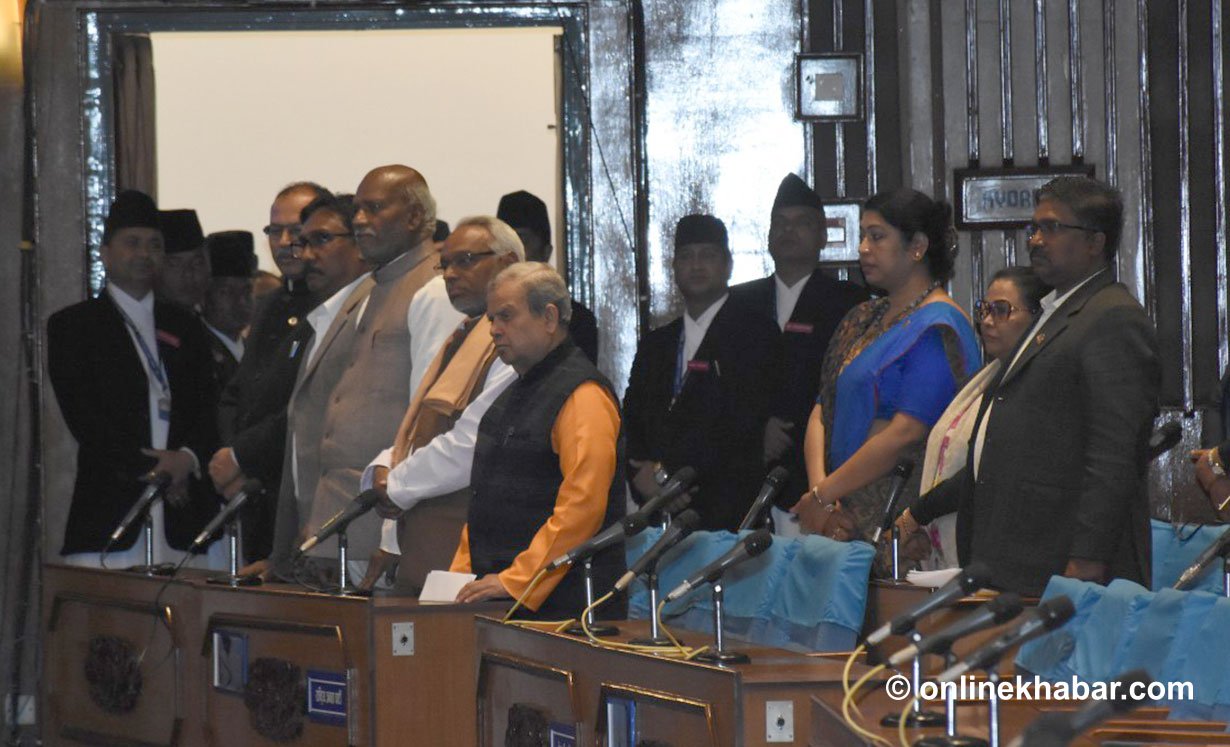 Kathmandu, July 29
The Madhes-centric Rastriya Janata Party Nepal has warned of obstructing the House of Representatives meeting called for Monday afternoon.
The meeting has been called for 1 pm today, but the opposition party has warned of obstructing it demanding that Parliament launch an investigation into the death of Saroj Narayan Yadav who was killed by police during a street protest in June.
Earlier, the main opposition Nepali Congress and the RJPN had obstructed the House meeting for a few times demanding parliamentary investigations into deaths of Yadav and Netra Bikram Chand 'Biplav'-led Maoist party's leader Kumar Paudel. The government has been claiming that Paudel was killed in an encounter.
But, RJPN presidium member Raj Kishore Yadav says, "Both of these incidents are extrajudicial killings. They have to be probed by Parliament. But, no progress has been made so far."
The party has also been demanding that the government made public the report of the Girish Chandra Lal-led panel about the 2015 Tikapur incident.