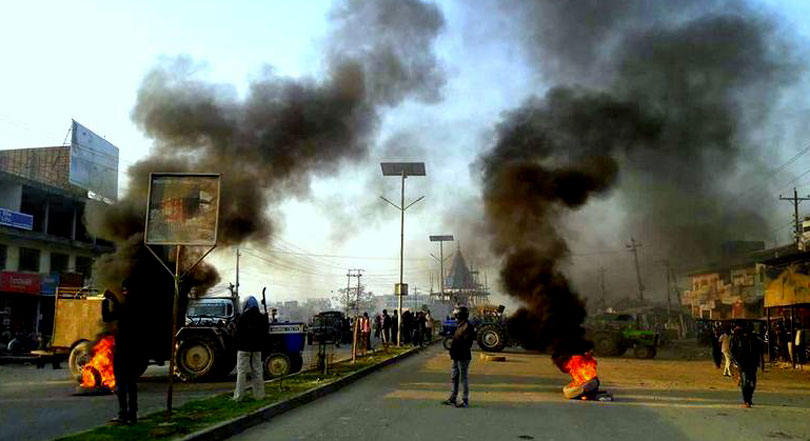 Janakpur,
March 7
Life has come to a halt after the United Democratic Madheshi Front enforced a strike in mid-Madhesh against the killing of three of its activists in police firing during the protest against the CPN-UML's Mechi-Mahakali Campaign in Saptari district.
There's a sizeable presence of UDMF cadres in Janakpur and Dhalkebar of Dhanusha, where shops remained shut on Tuesday. In different towns of central Tarai districts, UDMF cadres wielding bamboo polls have taken out rallies and vented their ire on vehicles.
They have demanded tough action against UML Chair KP Sharma Oli and resignation of Deputy Prime Minister and Home Minister Bimalendra Nidhi. At Pidari Chok in Janakpur, UDMF cadres have vandalised the tipper numbered Na 7 Kha 2263.