Only by connecting to one's roots, can one define their identity. Working around the same idea, Bikalpa Art Center is gearing up to hold its new exhibition titled Revisiting the Roots in a Modern Nuance.
The one-of-a-kind collaborative project is scheduled to be held from April 27 to May 24 at four different venues inside the Kathmandu valley, including Bikalpa Art Center and Park Gallery (RN Joshi Museum) in Lalitpur, and Artlab Vidroh Gallery and Gallery of Creatives in Kathmandu.
The exhibition
Exhibitions have been quite common in Kathmandu nowadays. So, what is so special about Revisiting the Roots?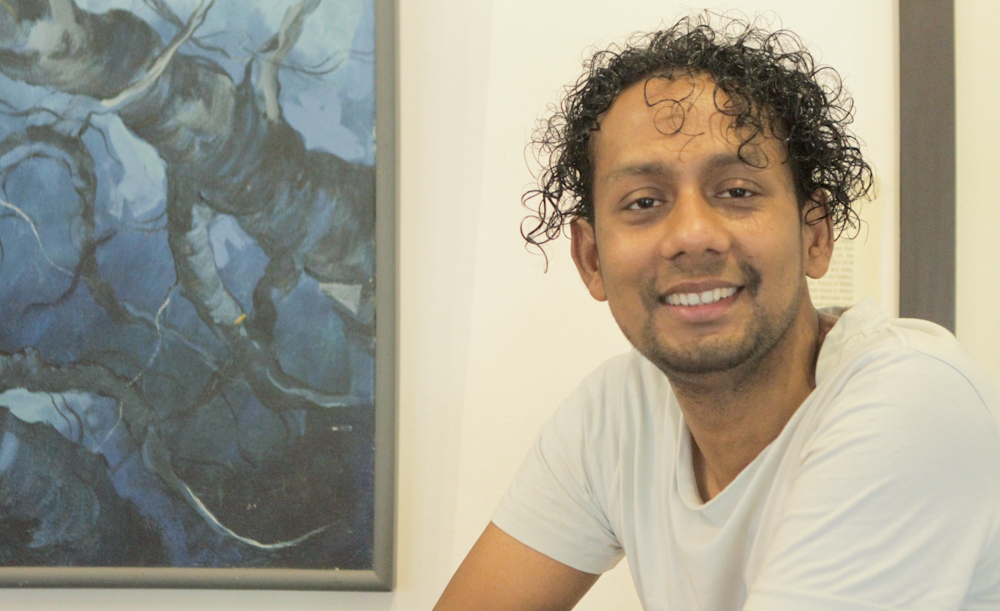 In the exhibition, curator Saroj Mahato is bringing together 45 new and old Nepali artists including veteran artists like Lain Singh Bangdel, Indra Pradhan, Rama Nanda (RN) Joshi, and Manuj Babu Mishra. Other renowned contemporary artists include Batsa Gopal Vaidya, Birendra Pratap Singh, Shashi Bikram Shah, Bhuwan Thapa, Sangee Shrestha, Jupiter Pradhan, Sushma Shakya, Chirag Bangdel, Jagadish Upadhyaya, Prabodh Shrestha as well as new and promising up and coming artists like Kiran Maharjan, Srijan Ulak, Sofia Maharjan, and Namrata Shrestha.
"It is the first time that such veteran artists and their artworks will be exhibited on a single platform along with other renowned and fresh artists," says Mahato.
The vision
Speaking on his vision for Revisiting the Roots, Mahato says, "Nepali communities have never failed to amuse us with their idiosyncratic cultural and moral roots, and Nepali art is something that is not only steeped in tradition and cosmopolitan influences, but it has also shared national history and civilisation. The way art evolved from traditional to contemporary seems to be deeply inculcated in the way our arts and culture are intertwined in various aspects of the society including education, lifestyle, values perception, and awareness."
He says the exhibition is a collaborative effort and an attempt to retell the history of the Nepali art scene and restate the meaning of drawing inspiration from one's traditions. "With the exhibition, we attempt to retrospect the roots, origins, and diversity as well as to bridge the thread of modern contemporary aspirations from the early '60s to the current neo-national ultra-modern context."
Revisiting the Roots, thus, embraces the subtle differences and nuances in the art scene not only in the past and present Nepal, but also as a whole, in regards to how these different eras blend together into one harmonised art world.
The focus
Mahato says the exhibition, Revisiting the Roots in a Modern Nuance, has handpicked artists who have contributed to the modern Nepali art scene and who draw inspiration from their traditional and historical roots. "The artists are presenting their selected artworks that are the reinterpretations of their connection to their childhood, their memories, and their roots," adds the curator, also a participating artist.
These articles have unlearned the set rules, and hearing their own inner voice, they have created their own codes, and practised art in a subconscious manner, he adds.
The exhibition will primarily feature paintings and sketches as well as new media art forms such as installation art, graffiti, performance art, digital art, and pop art, taking art beyond the canvas and the gallery.
Throughout the exhibition, Revisiting the Roots in a Modern Nuance, there will be many panel discussions, workshops, and performances that will shed light on various issues of the Nepali art scene and focus on skill and experience sharing, he says.