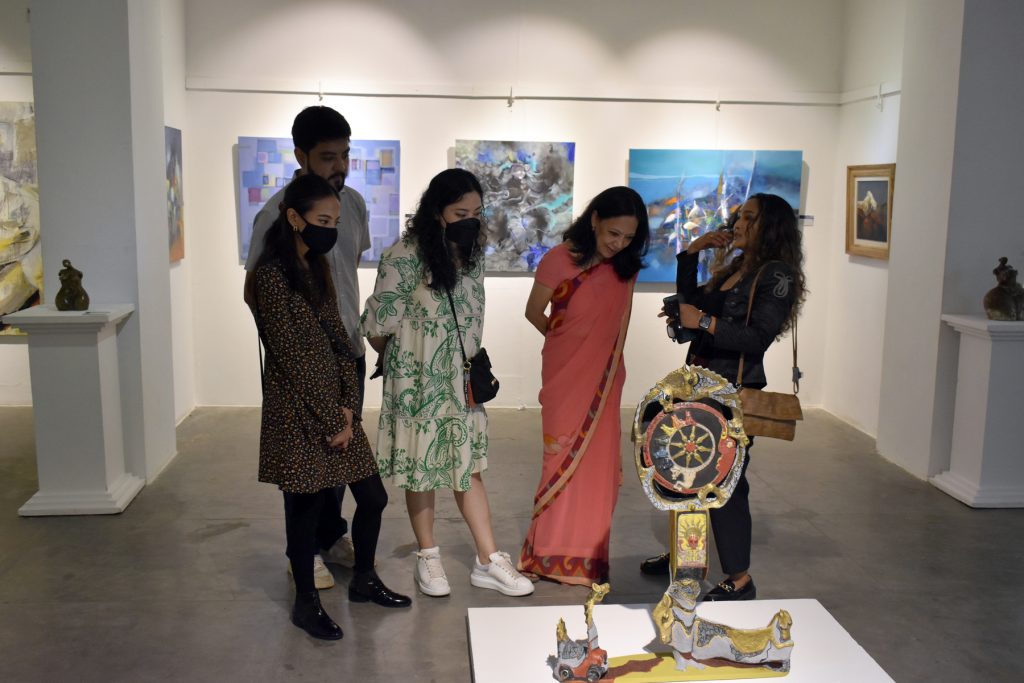 Kathmandu, September 28
Kathmandu is hosting the Himalayan Art Festival at Nepal Art Council, Babar Mahal, featuring artworks of over 130 artists.
The festival is being organised annually since 2017 by E-Arts Nepal on the occasion of Dashain, the greatest festival for Nepali people. The latest edition of the exhibition began on Monday.
The art festival aims at creating awareness about the art scenario of Nepal and encouraging Nepali investors to invest in art. Also, through the festival, one can learn about the state of Nepali art and the progress of Nepali artists as it features artworks of senior to current generation Nepali artists as per a press statement released by E-Arts Nepal.
The four-day event has artworks such as paintings, sculptures, performances, installations, and prints. The featured artists are Shashi Shah, Kiran Manandhar, Sasikala Tiwari, Hari Prasad Sharma, Krishna Manandhar, Rajan Kafle, Bhuwan Thapa, Asha Dangol, Erina Tamrakar, Jupiter Pradhan, Bidhata KC, Sagar Manandhar, Ujay Bajracharya, Sabita Dangol, and Ishan Pariyar, among others.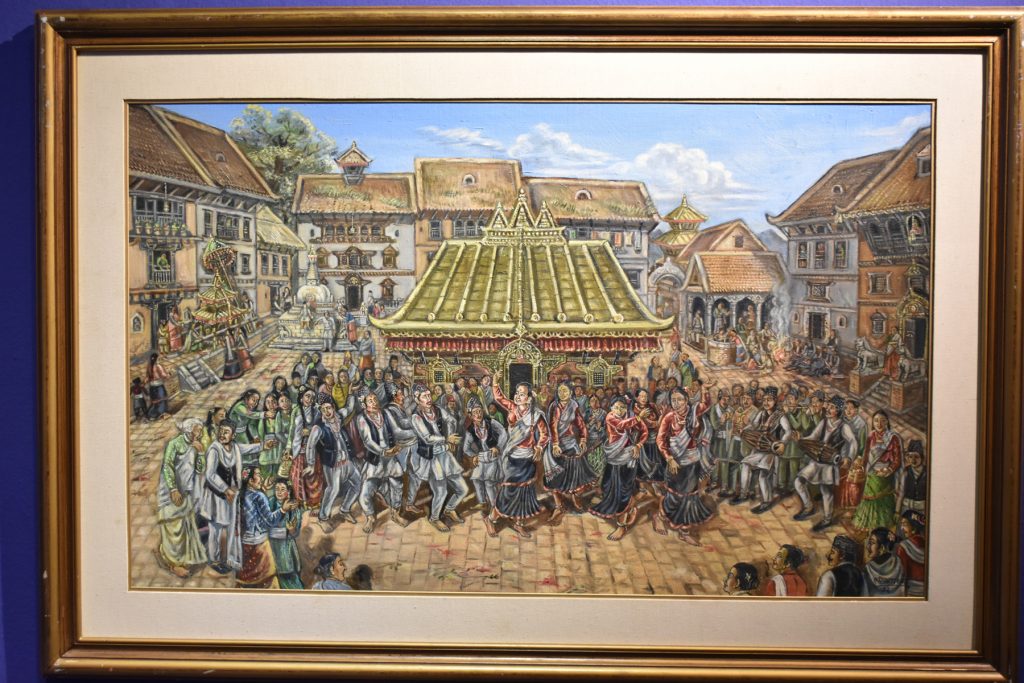 Another attraction of the exhibition is the special platform given to a senior artist. This year, veteran artist Hari Prasad Sharma's paintings are displayed as special artworks, says Suzan Shrestha, the founder of E-Arts Nepal.
The event continues till September 29.