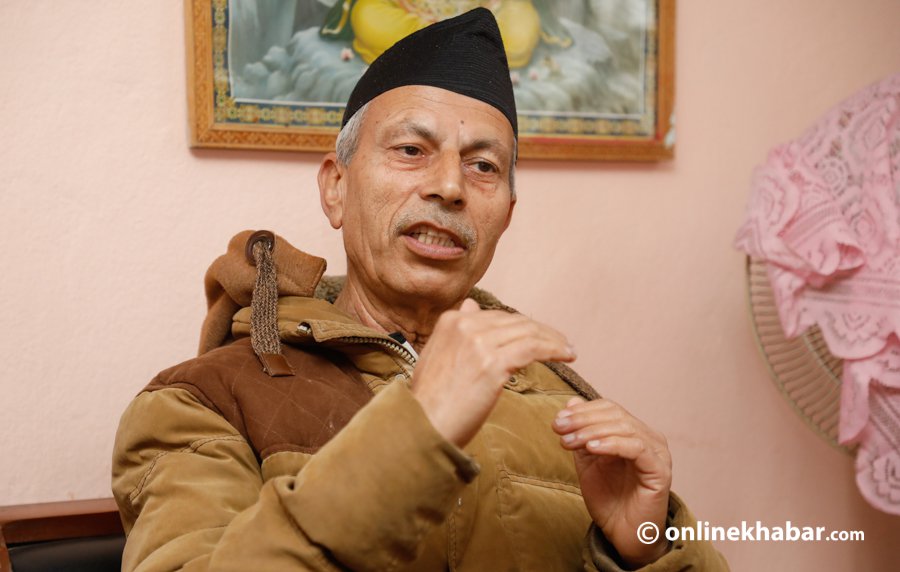 The High Level National Education Commission has recommended that government to transform all private schools into service oriented institutions with the introduction of a new federal education law. Private school operators have protested the recommendation, citing it will weaken the private schools' performance instead of improving that of the government schools. Stakeholders are divided over the issue.
In this context, Onlinekhabar has talked to educationist Bidya Nath Koirala, a member of the commission, about the future of private schools.
Excerpts:
The preliminary report states that all private schools need to be service oriented within seven years. However, the final report states that the schools need to be service oriented as soon as the Federal Education Act is implemented. Somewhere you have mentioned 2030 as the deadline for such transformation. What is the conclusion of the commission regarding private schools?
The communist government talked about a philosophy that all schools should be owned by the the government, not by the private sector. The communists believed that the objective of private schools, mostly, was to earn money. However, after listening to the Prime Minister, Finance Minister and Education Minister, we came to a conclusion that Nepal doesn't have an environment to close private schools immediately.
We looked at data from 1989 to look at how many students were admitted to private schools. That data told us that with urbanisation, the number to students in private schools grew up. As the income level increased, parents wanted their children to go to better schools. Apart from a few government schools, most could not compete with the private schools. The government schools collapsed and the private schools took over.
It was because the teachers didn't want to teach or that they didn't have a proper environment to teach. Hence, how could not the government let parents put their children in better schools? We cannot close down better schools. What we can do is monitor private schools and make them oriented towards service instead of profit.
The commission formed in 2018 looked at setting guidelines for private schools regarding their fees. We also made a guideline about how to spend the fees, recommending that 50% be spent on teachers and staff, 25 per cent on students and school, and remaining 25 per cent can be profit.
The current commission, however, didn't talk a lot about fees, but about other issues as well.
When you look at the operators of private schools, they work day in day out to improve their schools. If you tell them to take money from schools and spend elsewhere, why will they work hard?
There are three aspects of this issue. The first is that government schools cannot get worse than this. The only way government schools can go is up.
Second, all seven provincial government have to work hard and show progress and we think that they will surely help the government schools in the long run.
Thirdly, teacher unions have also changed their thinking. I think they've realised what helps the education sector. If they don't get involved in politics, I think the future will be bright. And if we can increase the quality of government schools, who would want to spend more money on private schools?
Also we're not saying that every school is same. There are a few, where 10 people have invested money and employ another 100 and take nominal fees. Those type of schools will always remain service oriented. This new scheme will not impact them.
Aoother type of investors are those who have bought shares. They will suffer from the new rule. If you can't take profit as a shareholder, why would you invest? But for them, I think taking organisationsal profit will be better than personal profit. Earlier, they used to take more money and pay less to  teachers; now they will have to pay a certain amount to the teachers as recommended by the local government.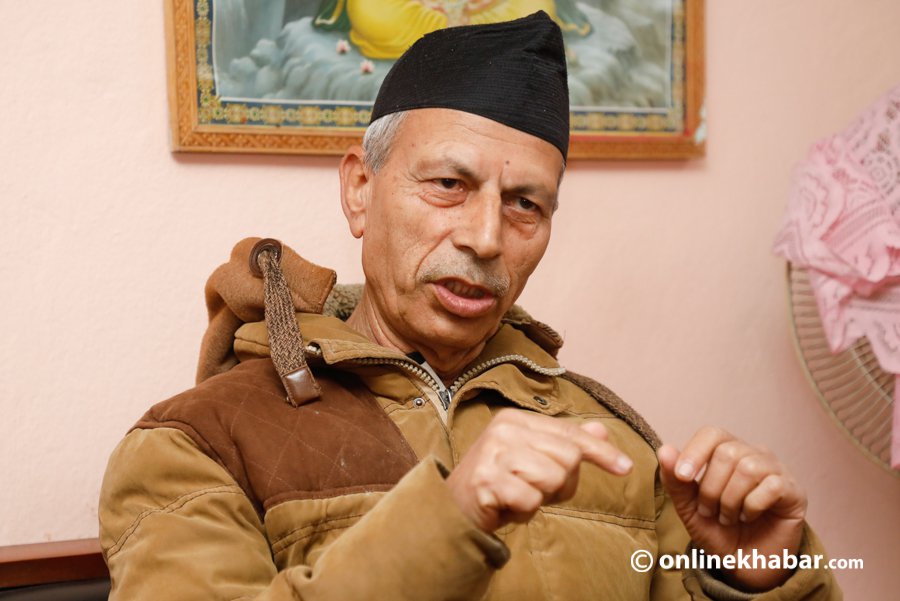 According to your report, it will take over 10 years to improve the level of public education. But you also say that the private schools should be service oritented as soon as possible. Won't the transitional period be chaotic?
I don't think that will happen. I feel that if the schools at the local level improve, a competitive environment will develop. If one school does well in a municipality, others also try step up and that will help the quality of public schools rise. And if the children of the teachers study in the same school, the teachers will have to work hard to provide good quality education.
We have asked the government to work with the private schools to improve public education sector. If private, public and religious schools from an area join hands, it will definitely help. And for that to work, I think the local government needs to be a bit active and work for it.
I think we have enough teachers. But we don't have proper management. We have enough primary level teachers; we just need to train them and make use of them.
Another solution can be employing part time teachers at government schools. In a place like Kathmandu, is there any need to have a lab at every school? Can't four schools share one maths and science teacher? In today's technological world, we don't even need a teacher present as we can easily make do with a video lecture. We can use people from the local level for this.
Your vision is okay. But, won't there be a problem if we stop private schools and hope for the public education to be better?
The report doesn't recommend closing all private schools. We have just suggested that schools stop taking out so much money, and provide more services instead.
What happens to the private schools registered as a business company?
We have clearly written that the property of private schools will be protected. We haven't mentioned that the company under which the school is run will be dissolved. The private property can be transferred to a private trust, but it cannot be transferred to a public trust.
Similarly, we have also said that we plan to take schools into educational trusts. An educational trust can be both public and private. We want schools to have an environment where children can both learn and play.
The can be turned into service oriented companies as mentioned in the Company Act.
But putting the schools into trusts, are you trying to imply that people should stop expecting profit from schools?
In Pakistan, there are banks; but according to the Quran, no Muslim should take any interest. But without taking interest, the bank will not survive. So what did they name interest? Service!
We haven't told private schools to stop taking fees. We have told them to stop taking more than you need and pay teachers accordingly. Have a nominal fee and improve your school's education level.
We sat down with our friends from the private sector and they are in agreement that education sector should be service oriented. However, they have asked us how they can make their private investment public and how it can be taken to a public trust. We are in the process to answer these questions.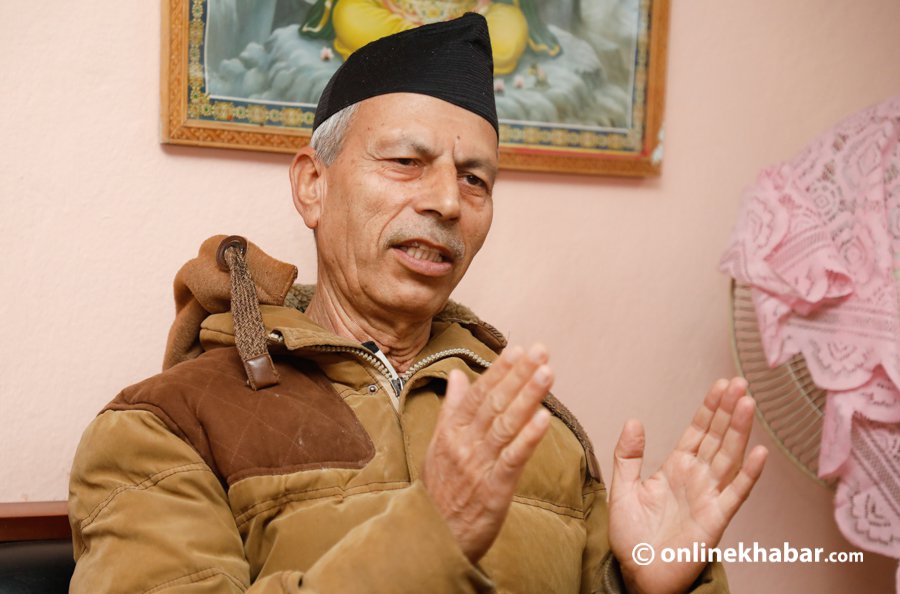 Will the private school have a future? Please clarify it in simple words.
They will become service oriented gradually. That is all. We have recommended different models for the transformation.
Who will determine the fees and salary? Is it the local government?
This commission hasn't been able to address these issues.
But, we have made it clear that the investor cannot take 100% profit from the school. Other provisions are recommended in an implicit manner.
Will the fees decrease?
That is up to the market. We don't have any hand in that.
So the expensive schools continue to charge high fees? 
They will. They will run the school. Even if our commission's report is followed they will still remain active.