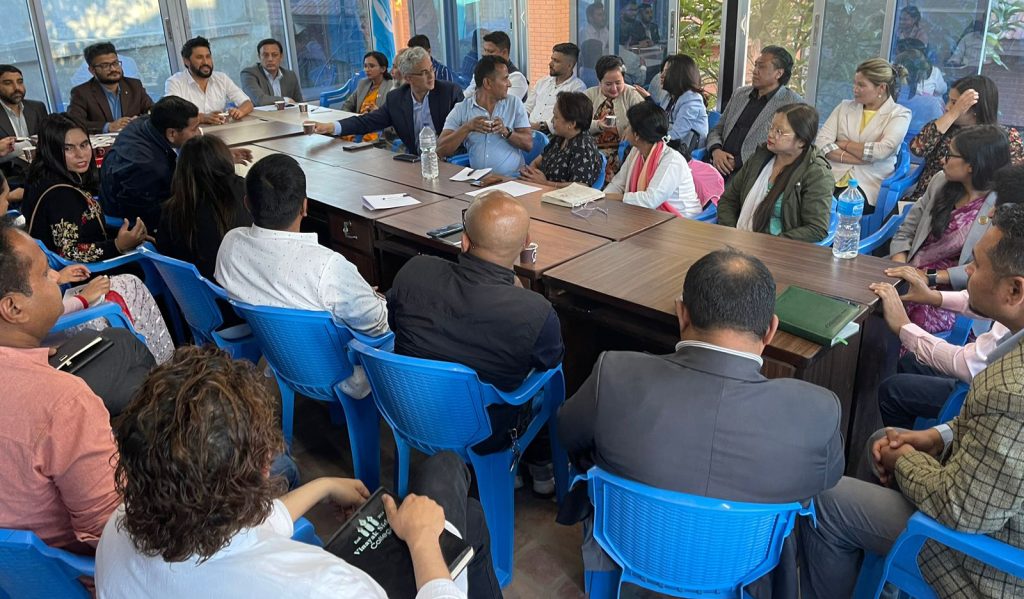 Kathmandu, May 5
Rabi Lamichhane-led Rastriya Swatantra Party has withdrawn the support extended to the Pushpa Kamal Dahal-led coalition government.
A joint meeting of the party's central committee and parliamentary party committee held on Friday evening made the decision.
Following the victory of its two leaders in three by-elections held in late April, the party was mulling over whether to join back or withdraw support from the government. Reportedly, it was in conversation with both the ruling side and the main opposition, CPN-UML.
To join the government, the RSP had demanded that it be given the same portfolios it had led before leaving the government in early February. As the prime minister could not give that assurance, the party withdrew support.