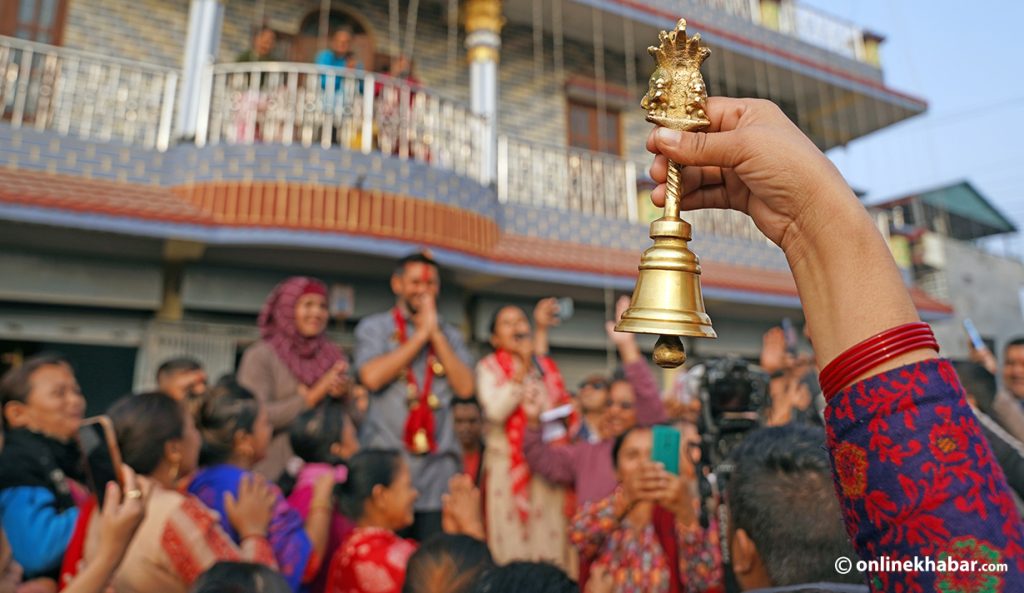 There is a lot of anger in the society right now. For some reason or another, people are angry with the major parties in Nepal or the political establishment. That has helped Rabi Lamichhane and his Rastriya Swatantra Party to win two out of the three constituencies with ease. In Bara 2, Upendra Yadav, with help from the ruling coalition, won as he beat Shiva Chandra Kushwaha of CK Raut's Janamat party.
The by-elections were a matter of prestige for Lamichhane. Having shocked everyone in the general elections in November 2022, he knew if he wanted to maintain what the party had achieved, he had to win Chitwan 2 and Swarnim Wagle had to win Tanahun 1. Lamichhane's RSP did both as both he and Wagle won comfortably.
It is impossible to tell how this party, which emerged a few months ago, will do in the next general elections in 2027. But if the result of these by-elections and the past elections are anything to go by, it is evident that RSP has a great chance to win a lot of seats in both the local and federal elections and establish itself as one of the major parties in Nepal. This is a remarkable achievement for an emerging political party.
Not only did Lamichanne get a landslide, but he also helped Wagle do the same. Lamichhane got more votes than he did when he won in November 2022 and led Wagle to victory in a constituency dominated by Nepali Congres for years. This was only possible as the party contested the election in Tanahu. 1 by fielding an expert and a seasoned professional in Swarim Wagle.
This is huge in the sense that it has also given a message to members of major parties in Nepal, the Nepali Congress in particular, who have not got opportunities to get out of the parties and go elsewhere where they will be given a fair chance. And, there are plenty of Nepali Congress members who are frustrated with how the party has been run. It means the two landslide victories will encourage disgruntled cadres in major parties in Nepal to get free and join new forces.
People's need for change
It is quite symbolic that the Nepali Congress lost heavily in President Ram Chandra Paudel's backyard in Tanahun 1. Despite being a strong and qualified candidate, Govinda Bhattarai did not even get the votes Nepali Congress won in federal elections in November 2022. This constituency, which had always chosen Nepali Congress, chose to ring the bell this time as it decided to discard the status quo. This is sure to have a long-term impact on major parties in Nepal, at least in this district.
Politics in the country is changing and these by-elections and the rise of the RSP are examples. This is proof that politics will no longer run just by pleasing party leadership as it seems the people want merit-based politics now. So this loss in Tanahun 1 is ringing alarm bells for Nepali Congress, which will need an upheaval. If not, people will not vote for the leaders it puts out in the elections in 2027. The same applies to other major parties in Nepal.
This time, the CPN-UML was just watching things unfold from afar. Apart from a few, none of the central UML leaders took strong ownership during these by-elections. The results speak for themselves. The UML's vote has decreased significantly compared to the elections held in Chitwan and Tanahun. Winning was out of the question, but the UML did not even compete, which should be worrisome for the party leadership.
Major parties' positioning
Lamichhane is the only leader who did something in these by-elections. He won; he helped Swarnim Wagle win, and he even went to Bara to help RSP candidate Ramesh Kharel. More importantly, he defeated the coalition and the UML, that is to say, all major parties in Nepal, at the same time.
Even though the Congress-UML alliance that was being worked to beat Lamichhane broke on before the by-elections, it was evident that it was Lamichhane vs all major parties in Nepal. And, Lamichhane beat everyone else and did it without breaking a sweat as even if the coalition had been formed, it would have made zero difference.
Another interesting aspect of these elections is the Maoist Centre and its chairperson Pushpa Kamal Dahal. These elections did not mean much for the party that once shook the country and is currently leading the government on behalf of the ruling coalition. It was as if the election fever did not reach the party.
This is an illustration of it losing its relevance rather than its lack of a strategic plan.
Things are changing in Madhesh too. Leaders like Upendra Yadav and Rajendra Mahato who used the term Madheshism to promote the Madhesh-based agenda are slowly being outcasted by the people. Yadav, who once was a hero in the region, has had to use the coalition to take on Janamat Party's Kushwaha. Yadav won but only narrowly, and that shows a line is being drawn on his political career.
Long-term impacts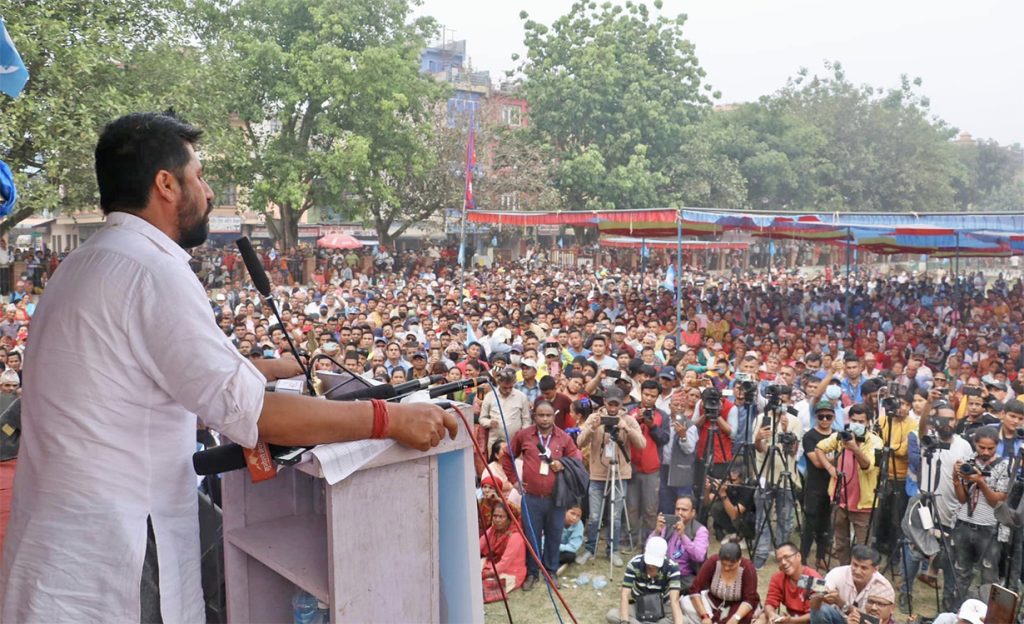 In the run-up to the by-elections, three former prime ministers–heading different major parties in Nepal–used the same platform to make promises to the people, and the current Prime Minister Dahal said that Govinda Bhattarai, Nepali Congress' candidate in Tanahun, would become a minister if he won. But the voters rejected all of their pleas and chose a candidate they believed in.
The simple meaning of this is that the people of Chitwan and Tanahun have not only chosen the RSP, but they have also rejected other major parties in Nepal.
In the same way, contrary to the general belief that the main opposition gains losses of the ruling side, the UML could not gain anything this time.
If it is considered a trend rather than a blip, and if it continues for the next few years, it can be considered that existing major parties in Nepal will struggle heavily in the next elections.
Reasons and remedy
Why is there increasing anger in the society? For a large number of people who make their living from labour and farming, whether or not Nepal is turning into Sri Lanka is of little importance. What they care about is leopards coming into their home and killing their goats or monkeys coming and destroying their crops.
They also care about not being able to pay back loans they used to send their children abroad. These are the issues people want to be addressed by major parties in Nepal, but every time, they are left disappointed. On the contrary, some leaders or their aides are involved in this.
Families in villages can no longer put up jewellery as collateral and take loans the microfinance companies and loan sharks have taken it a long time ago. If you go to villages, you will notice how many women have nothing on their ears, nose or necks. This is what these people want to stop.
Lamichhane has won this by-election based on the pain that millions of Nepalis are going through. Yes, these problems will not go away by waving a magic wand. These issues can only be solved by bringing structural change within the country. So Lamichhane will have issues as he has given a lot of populist promises to people, which will be very hard to fulfil given the current state of the country.
What the RSP has done in less than a year is remarkable and is a slap on all the major parties in Nepal, some of which are nearly eight decades old. However, King Gyanendra and the Maoists are examples of how people's support is not always sustainable. It is up to Lamichhane if he wants to learn from the mistakes made by them.
---
This story was translated from the original Nepali version and edited for clarity and length.