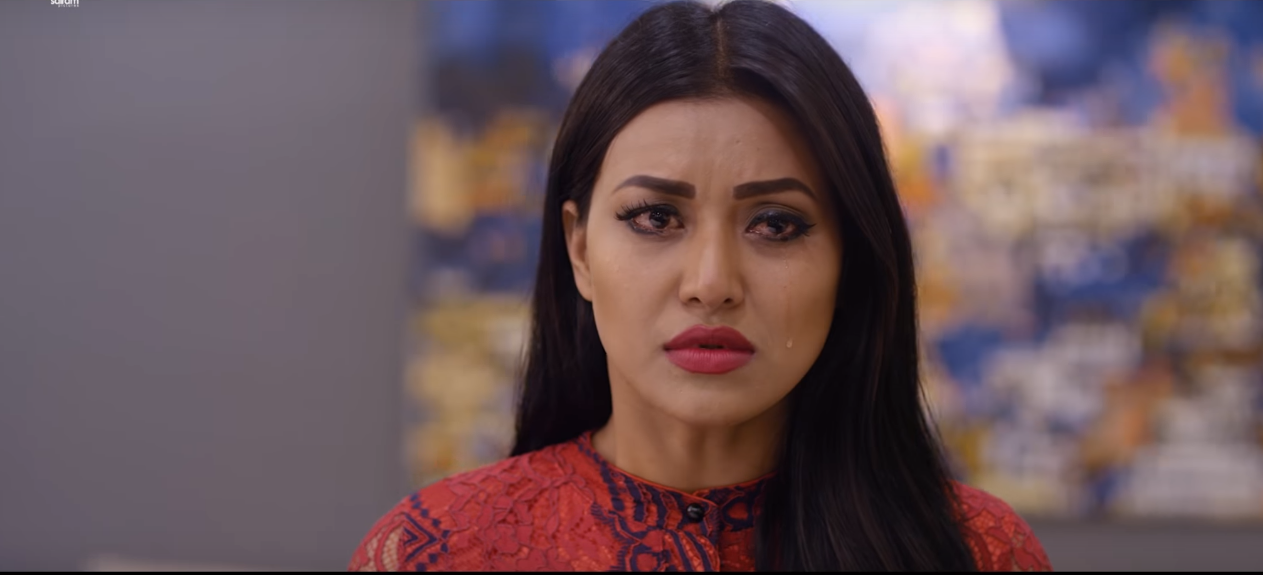 Daya Ram Dahal's movie Raani features fan-favourite Miss Nepal 2011 Malina Joshi in a tragic allegory of romance and sibling love.
It is clear that the writers of the movie have tried to make it different from other mainstream Nepali romantic action flicks that employ a set formula of comical scenes, a good song, beautiful scenery and creative elements like vivid colours and good sound effects. However, the regular long, uncoordinated violent action scenes, clichéd romantic dialogues, predictable 'suspense' scenes, deliberately tangled story line and the performance of a few inexperienced actors gives this movie a big thumbs down.
The movie begins on the premises of the Bhadrakali Temple in Kathmandu where we see a priest selling drugs; he tries to recruit a vagrant (Anoop Bikram Shahi) to assist the don Nilkantha Dhungel in his drug cartel. It turns out that the man was only disguised as a destitute and was actually one of Inspector Bikram Rathor's manoeuvres to catch criminals.
The scene moves on to an unnecessarily long bloody fight—only to show the audience how brutal, yet efficient Inspector Rathor is at doing his job.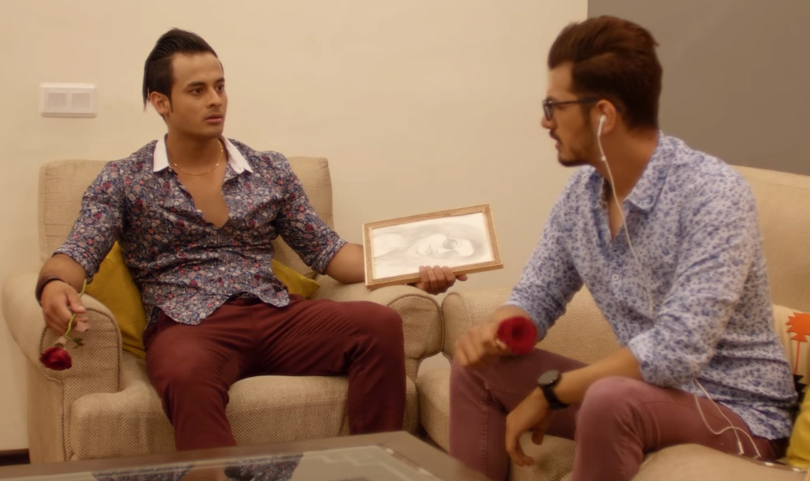 Moving on to the main plot, we meet the handsome brothers Aarav (Manish Sundar Shrestha) and Aarush (Saruk Tamrakar), both hopeless romantics who have both set their eyes on the same girl Saanjh (Malina Joshi).The young duo make effort to give a good performance and their coordination gives their scenes a spontaneous flow. However, with more experience and better guidance—the twosome has the potential to perform even better
Malina Joshi's character, Saanjh fails to impress the audience with her acting. Although she plays the role of a shy girl who has lost all hope in life, she has precisely shown those characteristics, making her persona look impassive. With proper direction, her expression of emotions could have been improved considerably.
Adding on to Aarav and Aarush's many failed attempts to impress Saanjh is Inspector Rathor's romantic interest in her. You may be familiar with Anoop Bikram Shahi in his Khushi on garau Dish Home advertisement. He has performed reasonably well, both as an aggressive police officer, and as a villain.
From a simple love triangle of three men in pursuit of the same girl, the plot unfolds to a point where you won't be able to figure out where it is heading. It touches sensitive contemporary issues and the hardships people face in urban Nepal.
The cinematography is unparalleled to many other Nepali movies and is impressive, no doubt. It is one attribute that gives the audience an insight into how much the Nepali film industry is progressing with advances in digital technology. The creative department has ensured good quality sound effects, vibrant colours and, emotionally resonant and strong scenes.
The movie's only song, titled 'Bhana Bhana' written, composed and performed by Vijay Ghimire, has been beautifully concocted. The lyrics is meaningful and the cinematography cannot be left unnoticed as the movie beautifully captures the scenery of Khaptad National Park. The pristine landscapes, moors, and waterways of this park is another reason for you to plan a visit to far-western Nepal.
This movie has also proved that a film not only has the capacity to make a star out of its leading performers but a fashion icon too. The wardrobe is filled with cutting edge fashion and Malina, Saruk and Manish have iconic looks you can't miss out on. Malina has done justice to the wardrobe, looking enchanting in her elegant gowns and trousseau. Raani might as well be the most-fashionable Nepali film you've watched.
For all those romantics out there, I would suggest you watch Raani only if you're prepared to be exposed to watching brutal bloodshed and frequent, tedious action scenes. For those who aren't a fan of romantic action movies, I suggest you to watch Raani simply to see how much the Nepali film industry has progressed.
Director: Daya Ram Dahal
Actors: Malina Joshi, Manish Sundar Shrestha, Saruk Tamrakar Anoop Bikram Shahi and Sushan Khadka
Being screened at QFX Cinemas
---
Published on October 24th, Tuesday, 2017 11:20 AM
---
Download Onlinekhabar App. Android click here & IOS click here . Keep in touch with us on Facebook, Twitter & YouTube.