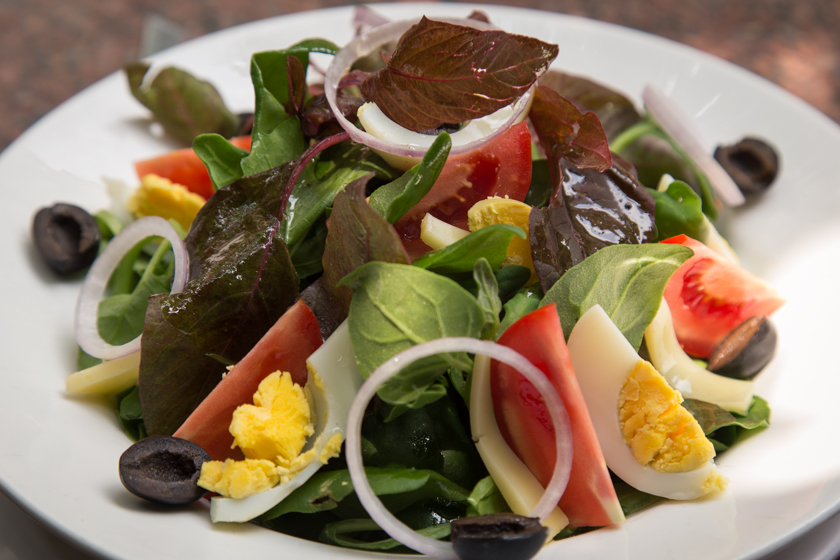 While growing up, I was always told that breakfast is the most important meal of the day–primarily because it is the meal that gets the day started. However, most of us still miss breakfast due to the hectic schedule of our workday.
It is often believed that a good breakfast is an important part of a balanced diet. Those who take breakfast on time are less likely to be overweight and have reduced risk of cardiovascular diseases and diabetes.
That said, Kathmandu has only a few good breakfast places. There are a few here and there, but not all prepare food with hygiene and care that a good breakfast place needs. And in looking for one, I came across a 37-year-old establishment called the Pumpernickel Bakery, in the heart of the tourist hub Thamel.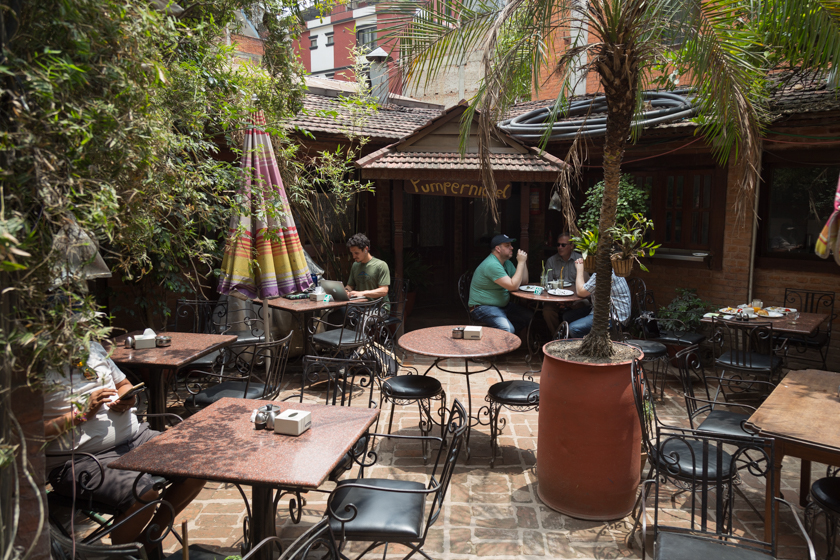 The place was opened in the early 80s by Norbu Tsering Shrestha because there was demand for a good bakery in the area. Opening one which also served good coffee was a no-brainer. The fact that he also knew how to bake helped a lot but to make sure he provided his patrons with the best baked goods, he went to Europe to learn more about baking.
Located just opposite Mandala Street, the bakery has seating both inside and outside–but it's the garden where I like to hang out. The place is ideal for sipping coffee while reading morning papers or a book or just hanging out with friends before making plans for the day.
At the bakery, I met Norbu's wife who informed me about the place and how it has stood there for nearly four decades. One interesting story she shares is of a couple who met there while visiting Nepal over 30 years ago. The same couple visited the place a few months ago to show their children where they met for the first time.
It's stories like these that make me want to visit more places like these. As I wait for my breakfast, drinking a nicely brewed cup of Americano, Norbu's son Sonam gives me company and tells me about the Pumpernickel and how they make everything, from croissants to the buns, in their own bakery. The best part is they don't use the produce from the day before and they only use organic ghee.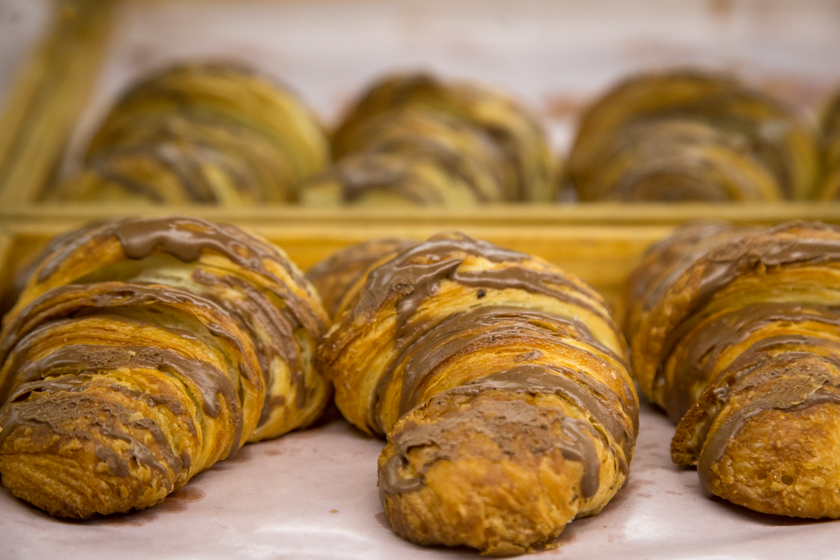 As we talk, the food starts to arrive. To start with, Sonam recommended the fruit yoghurt with muesli. I am not a big fan of muesli so I decided to skip it and indulged in the fruit yoghurt instead. Both fruit and yoghurt are considered to be healthy. Yoghurt is a good source of calcium, proteins and probiotic bacteria, while fruit is rich in vitamins, minerals, fruit sugars and dietary fibres. The two combined provide an excellent and delicious food. This is a dish I'd recommend to everyone visiting this place early morning.
As I was done with the fruit yoghurt, my breakfast set arrived. I ordered the American breakfast set. Brown bread, bacon, sausage, hash browns and boiled eggs–if that would fill me up nothing would!
And to compliment that Sonam also recommended the chocolate croissants.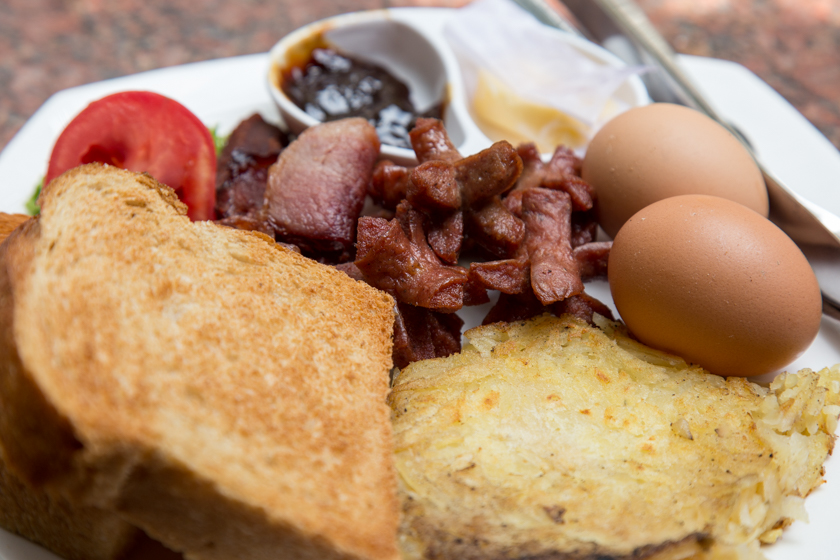 The breakfast was extremely fulfilling, the bacon was smoky and crunchy–the way I like it. If you want it differently, it is advised that you tell them before you order. The sausage was uniquely cut and was full of flavours. The hash browns were a bit different to the ones I'd had previously but it seems like this one had less oil. How the egg is prepared depends on the choice of the person eating it–if you want it sunny side up, it will be on your plate.
I got so full after the meal that even such a sweet tooth like me couldn't try some of their finest cakes and pastries.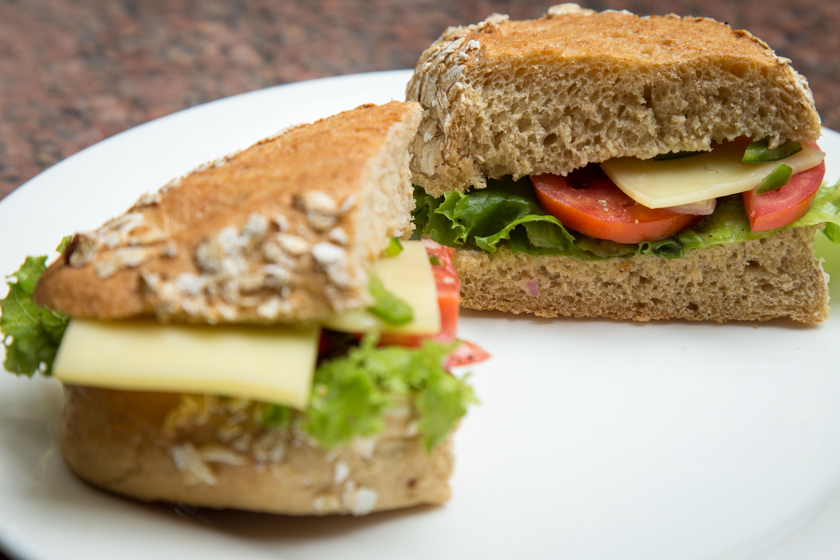 Apart from breakfast, the place also has really good sandwiches and burgers which are both healthy and delicious. Their special is the yak cheese sandwich which has been severed since the day they started the place. Along with the organic salad with boiled eggs, it's quite famous amongst the patrons.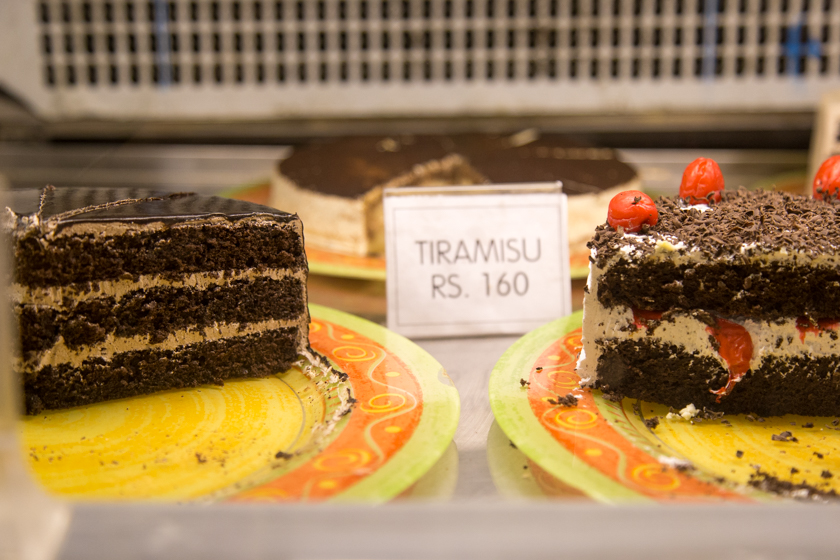 The bakery also serves some mouth-watering cakes and freshly prepared cookies and rolls.
The place has seen it all. The growth of Thamel from its heydays in the hippie era to what it is now. These are places where friends are made and where memories are created and it all started with a hot cup of coffee.