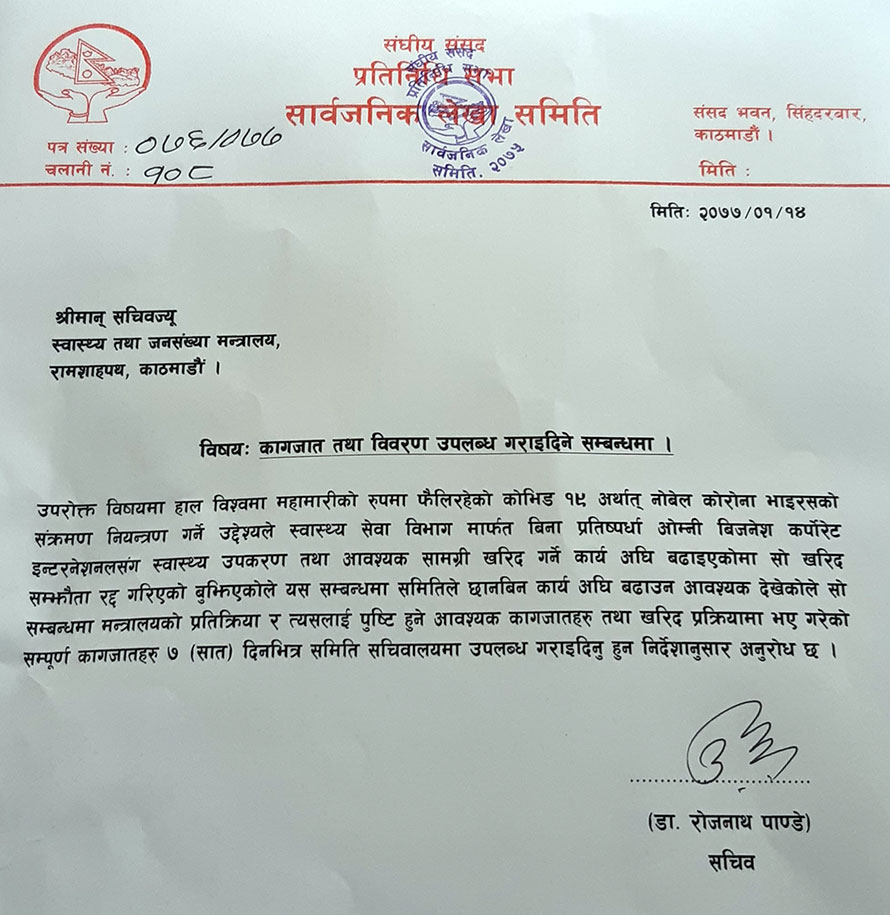 Kathmandu, April 26
The Public Accounts Committee in Parliament has launched an investigation into alleged irregularities in an agreement made between the government and a private company named Omni Group for the purchase of medical equipment needed to control the coronavirus outbreak.
The government had assigned the company to import various medical equipment from China last month. However, after media and social media users complained of irregularities, the deal was scrapped. The company had already brought its first consignment then.
Considering the controversies, the House panel has sent a letter to the Ministry of Finance today, directing it to submit all documents related to the deal in the next seven days.