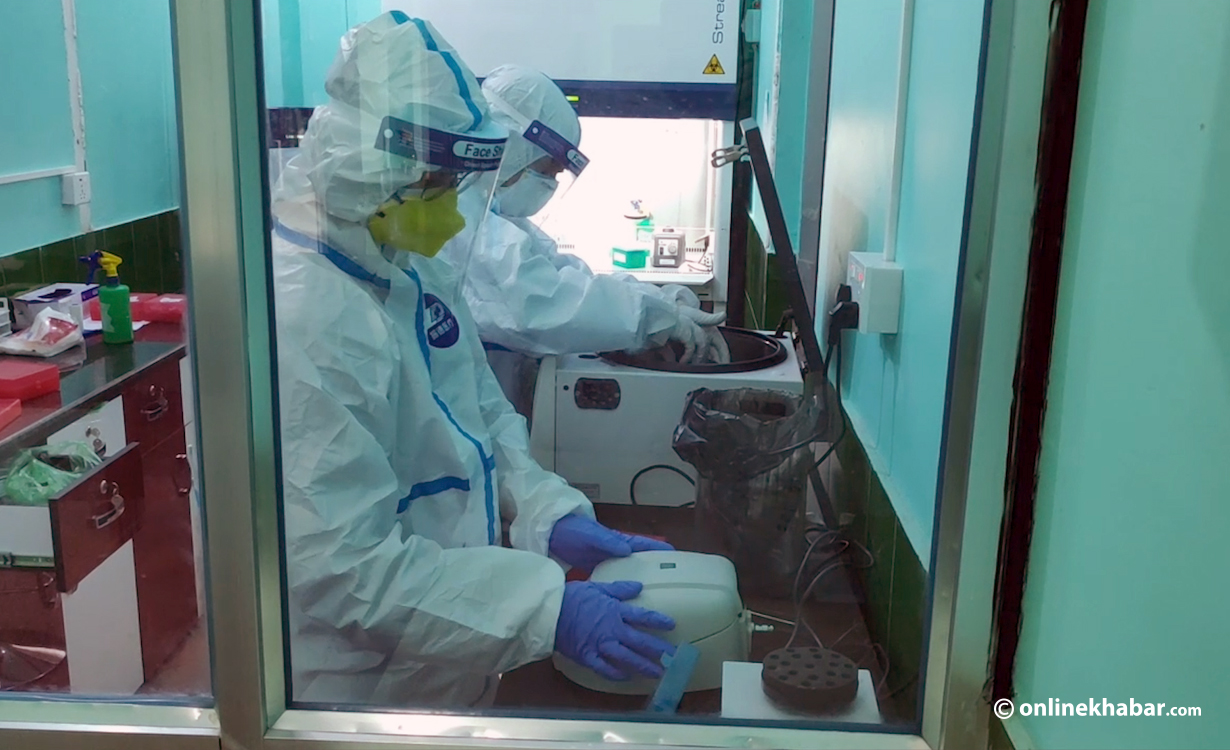 Kathmandu, May 20
Lab officials in Province 5 have reported an additional 13 cases of coronavirus infection in the province on Wednesday morning.
Officials of the Provincial Public Health Laboratory in Bhairahawa says 12 people of Rupandehi and one of Kapilvastu tested positive for the virus.
They had recently returned home from India and subsequently quarantined. Recently, the provincial government itself has facilitated the entrance of hundreds of Nepalis stranded across the border due to the lockdown.
The Federal Ministry of Health and Population, however, is yet to confirm these cases.