Jhapa, January 12
Property worth Rs 70 lakh was destroyed in fire at Birtamod of Jhapa district on Monday night.
Abhi Suppliers belonging to Bhim Prasad Kadariya caught fire after short circuit in Thapa Market close to Mukti Chok in Birtamod.
The Birtamod Bazaar closes every Monday. Locals had informed police after they saw fire raging at the shop.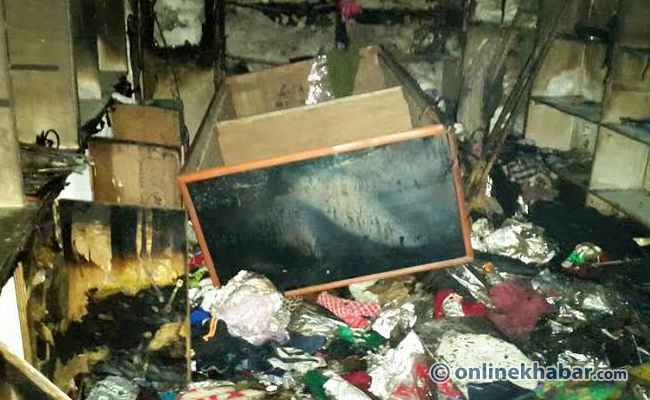 Deputy Superintendent of Police Khadak Prasad Khatri said police fire extinguished the fire with help from Birtamod municipality, which provided a fire-engine.
Police suspect faulty wiring may have caused the fire.