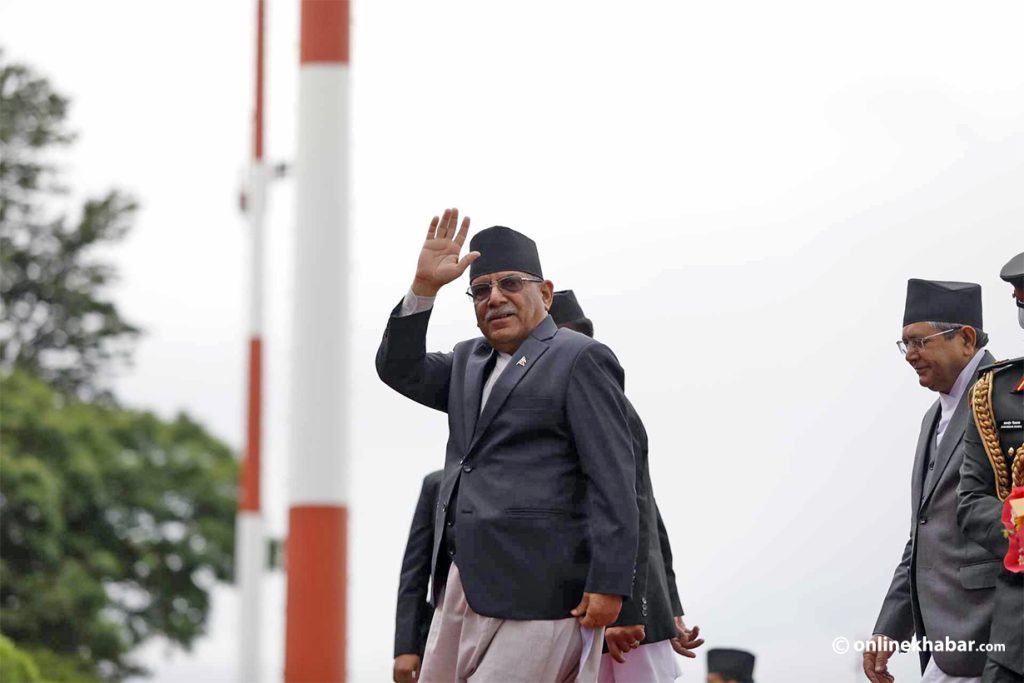 Kathmandu, July 28
Prime Minister Pushpa Kamal Dahal has returned home after completing a six-day visit to Italy.
Dahal returned home on Friday morning after participating in the Food System Summit +2 organized by the United Nations Food and Agriculture Organization (FAO) in Rome in Italy.
Dahal left for Italy on July 22. During the summit, he emphasised the importance of boosting investments in agriculture in least-developed countries. He highlighted that this step is crucial to address the challenges posed by climate change, and other disasters, and to enhance their adaptive capabilities.
During his stay in Rome, Dahal also met his Bangladeshi counterpart Sheikh Hasina and held a bilateral meeting. Major discussions were held between the two on cooperation in agriculture, the hydropower sector and various issues of regional cooperation.
Dahal had a meeting with UN Secretary-General Antonio Gutterres. During their discussion, they delved into various topics, including environmental issues, food security, and ways to bolster the relationship between Nepal and the United Nations.
He also had a meeting with the World Food Programme (WFP)'s Executive Director Cindy Mccan, FAO Director-General Qu Dongyu and International Fund for Agriculture Development's President Alvaro Lario.