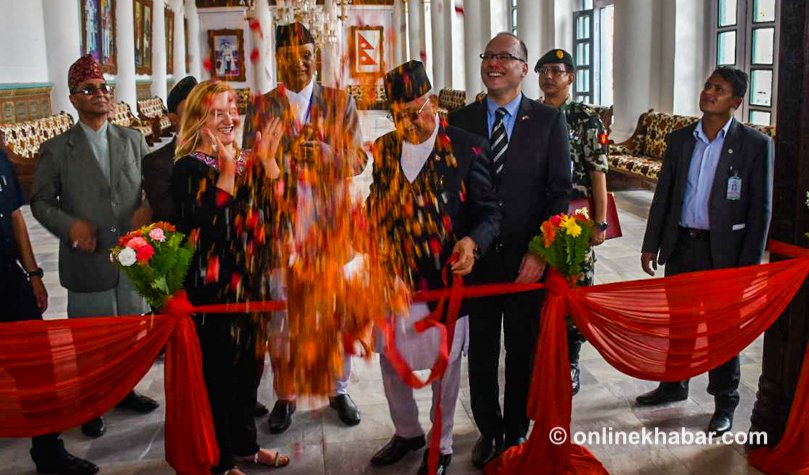 Kathmandu, June 27
Prime Minister KP Sharma Oli on Wednesday morning inaugurated the 110-year-old Gaddi Baithak of Basantapur in Kathmandu after the restoration of monument has been over.
The principal facade of historical building was destroyed during the earthquake on April 25, 2015. It was retrofitted with the financial assistance of United States government.
The American government had provided USD 700,000 and consultancy assistance too.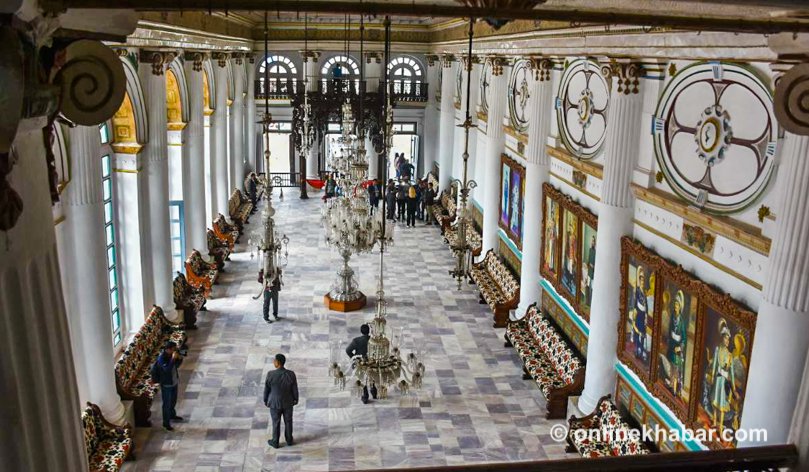 Director General at the Department of Archaeology, Bhesh Narayan Dahal, claims the building has been restored to its old style and design. Some conservationists, however, have accused the government of changing the old design.
The restoration process took nearly one and half years, according to the Department's spokesperson Ram Bahadur Kunwar.