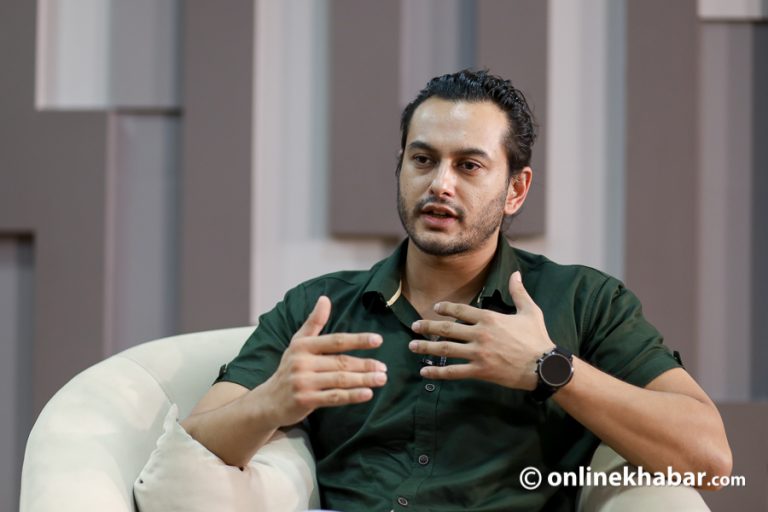 Pradeep Khadka became a part of the Nepali film industry with Thulo Manchhe released in 2014. He was one of the producers of the film. But, it was only in 2016 that he came into the limelight with his acting in Prem Greet.
Before Prem Geet, Khadka went through his own odds; at one point, he was so frustrated with his failures in the entertainment business that he was determined to leave the country for a better future.
However, destiny had other plans for Pradeep Khadka. His plan to settle abroad never materialised as he did not get a visa for any country he tried—Australia, the US, Canada, Denmark and France. Nevertheless, the UAE was his last resort and was about to go there. Then, destiny once again played its card against Khadka's decision and less than a decade down, he is on a high pedestal of stardom that many in the industry can just dream to make.
The turning point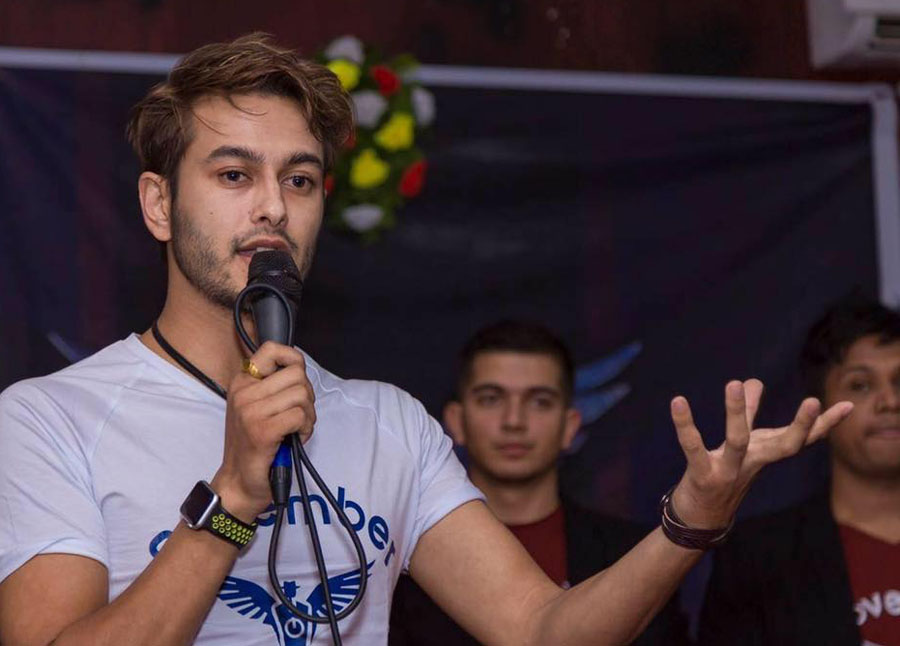 It was after the failure of Thulo Manchhe that Pradeep Khadka decided to try his luck abroad. Rejected from many countries, he was about to fly to Dubai of UAE when he saw a newspaper advertisement that sought actors for a new film.
Then, he made up his mind to give it a try although he says, "I was not confident at that time as I never felt I could become a hero from any angle."
However, he sent his photo as asked for in the ad.
But, on the day of the audition, Khadka stood in front of the camera, confidently. His ability to present himself helped him convince the production team that he was the one.
Hence, to his surprise, the production team called him for a meeting at its office. There, producer Santosh Sen announced that Khadka would be the protagonist.
It meant he was not to be flying to Dubai.
"It was a turning point when I had to choose between a career and a challenge. I chose the challenge that a new artist was going to act in a film produced under a new banner. On top of that, the Nepali movie market was in a dire situation," shares Khadka.
Challenges arrived one after the other. Once Pradeep Khadka got the role, he faced the next challenge on the set. "It was the first time on the set of Prem Geet that I was asked to smile. I smiled naturally two or three times, but due to technical and other reasons, this scene was rejected. I tried more than 30 times and gave up saying, 'I can't do this job anymore.'"
On the second day, he did not go to the set. "Santosh Sen gave me a call at night. In the call, he told me just to act as I knew but be at the set. He would make the film a hit anyway."
Like Sen's words, the film was a hit and Khadka gained unexpected popularity afterwards. That melted his heart and he stayed here in Nepal, forever.
His inspiration and learning journey
Pradeep Khadka first experienced being on-screen during his school days. He was selected from the school for a 15-minute programme broadcast on Nepal One television. It was a prank programme. He got selected as he was a mischievous student and he became happy to be a part of it.
After Khadka completed his school, he felt that he should be seen on television and should be famous. However, he did not know how he could do that. So, he started looking for a solution.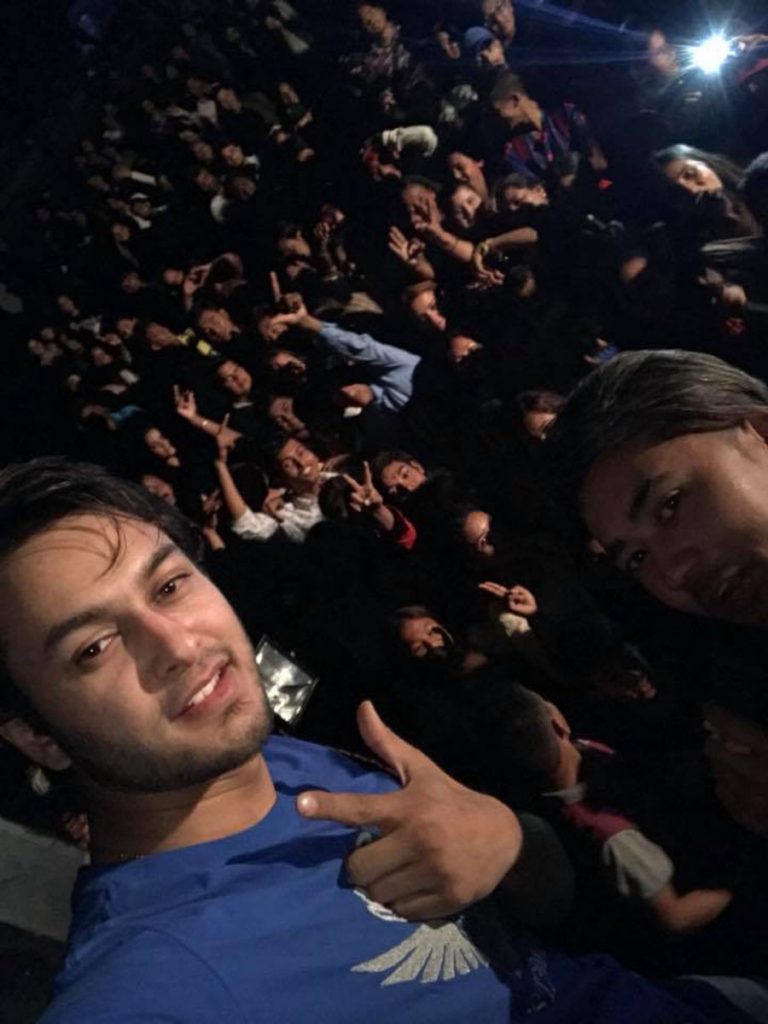 Pradeep Khadka's first instinct led him to audition for a video jockey (VJ). He was confident on the camera, but he lacked the communication skills required for a VJ. After this, he thought he would be good as a music video model as he would not have to talk but would be on the screen. He tried his best and acted in a few music videos too. However, this too became difficult for him as acting on songs was not easy.
Then, he decided to try ramp modelling but only to be rejected due to his physique. "I was told that my height was not enough for modelling."
"Then, once a director told me that if I kept my hair long, he would give me a chance to be a hero in a movie," says Khadka. He worked hard on his acting and was rigorously searching for a chance in a film. In this process, a management student Khadka got a click that he should work on being a filmmaker.
Hence, he registered a production house in his own name, Pradeep Media and under this banner, he made the film Thulo Manchhe.
What Pradeep Khadka wanted was to prove himself as the central character in the film. However, he realised the actors were needed according to the script and he was waiting for a movie script meant for him.
Then, the next project, Escape, helped fulfilled his dream. "I played the role of a young drug addict. With the failure of the movie, I wanted myself out of the film industry as I had already given my seven years and was getting nothing as I had planned for. So, I made up my mind to go abroad and earn."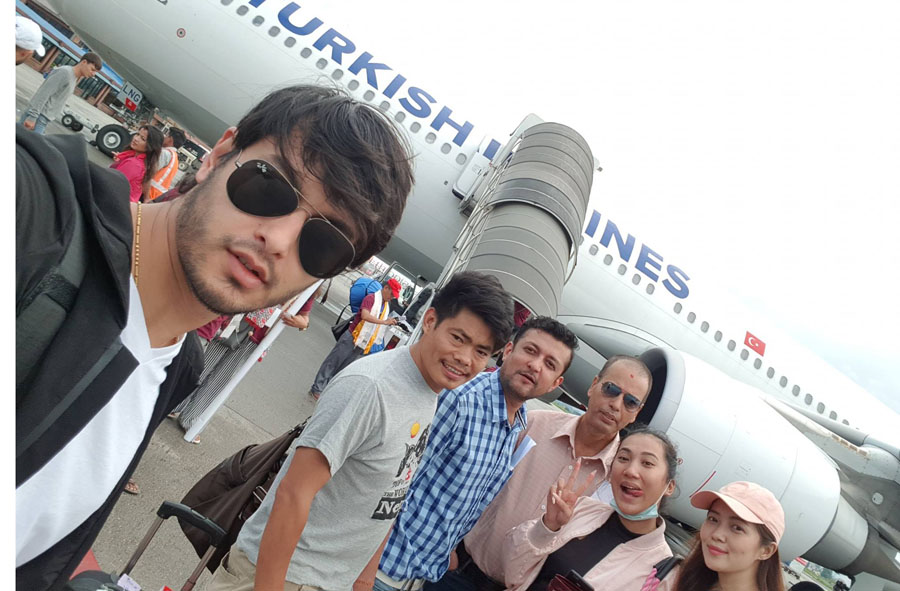 However, Prem Geet changed Pradeep Khadka's determination. In between these years, he acted in half a dozen of films, the most recent being Prakash, for which he got appreciated for his acting skills.
He says, "I used to think that I was not capable of acting; my appearance was not good enough. I don't have that special talent. But, by chance, I stumbled upon such a place, as if it was waiting for me."
Being Prakash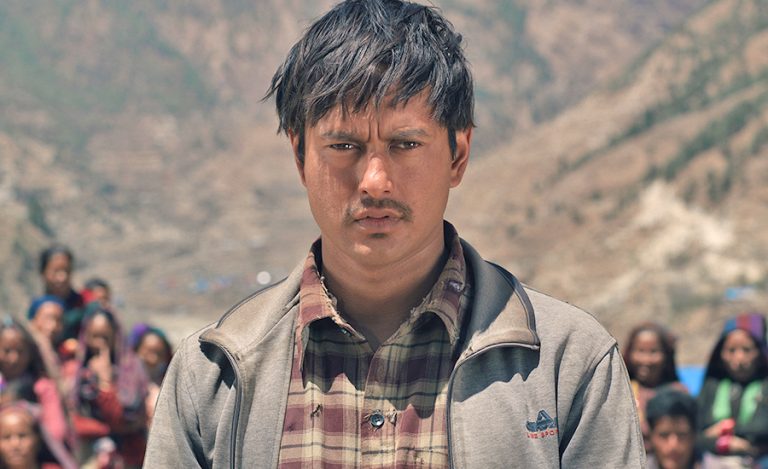 Before Pradeep Khadka's meeting with artist and director Anup Baral, he felt he was unable to give justice to his characters as his expressions could not change.
"But, the way Baral, as the casting director of Prakash, was guiding me to create the character was a precious lesson. In the initial stage, Baral gave some exercises and instructed me saying, 'You should walk outside and look at how people speak, walk and talk. Take note of their mannerisms and speech.'"
But, Khadka was only thinking and was not implementing the suggestion. "When the fourth day was over, Baral put me in front of him and said, 'Look, even a singer should rehearse continuously, for singing. Ronaldo should also practise games regularly, for his game. The day you stop doing sadhana, your art will also leave you.' On that day, I felt very ashamed of my weakness. It was a terrible experience. I wanted to cry badly. After that, I got used to improving myself," shares Khadka.
The life of the character Pradeep Khadka had to live for Prakash was completely different from the character he grew up with. Even after long practice, he was still wondering whether he would be able to live the life of Prakash.
"One day, out of insecurity, I told the director Dinesh Raut that I might not be able to act, but he encouraged me, 'After being together till now, I believe that you can live the life of this character. You can.' He did not stop there and gave the example of Hanuman, he reminded, 'Hanuman could fly. However, someone else had to tell him that he had the ability to fly. That's when he flew and brought a mountain.'"
So, Pradeep Khadka is on a flight of his acting, and no one, himself included, knows how high he will reach.
---
This story was translated from the original Nepali version and edited for clarity and length.