On October 4, 2021, a letter arrived at Morang Prison to surprise everybody involved in prison management there. It asked the prison to transfer Navin Rai to Jhumka Prison. This was a shock to officials at the prison as they had not recommended transferring Rai anywhere.
Usually, a transfer of a prisoner is done after a recommendation from the prison and has to be signed off by the District Administration Officer. But, nothing of that sort had happened before Rai was transferred. There was a lot of confusion surrounding this but it was only a month later that things started to make sense–when Abhishek Giri was transferred to Morang Prison from Kathmandu.
Giri was sentenced to prison for kidnapping and when he was transferred to Morang, there were protests, both inside and outside the prison. His family members were protesting outside and the inmates inside. The situation was so problematic that the police had to deploy additional security forces to defuse the situation inside the prison. Following that, the Department of Prison Management decided to send him to Saptari Prison instead.
Giri is known for being notorious. He has been at the centre of criminal activities from the prison and has even tortured inmates in the prison. After multiple complaints, he was relocated to Dillibazar Prison in Kathmandu on April 6, 2018. But, as the Nepali Congress-led coalition came into power, Giri used his influence to get him out of Dillibazar and transferred to Morang Prison.
According to a source at the Department of Prison Management, Home Minister Bal Krishna Khand was at the forefront of trying to get Giri transferred to Morang. The officials at the department regularly got calls from Khand's secretariat putting pressure on them to transfer Giri to Morang. But, officials did not budge as they knew if Giri was sent to Morang, things would get out of hand yet again as it had in the past. But, senior government officials did not listen to them.
There are many others like Giri who use their influence to get their way during their stay in Nepal's prisons. Some use their influence to get transferred to a prison of their choice while some use it to get pardoned by the president. Others, knowing that it is impossible to get out, use their power to become guards or take up other roles in the prison management and become influencers in the prison which is like a small village. Letting everything happen inside narrow walls of the prison are political power centres from local to national levels that are already notorious for self-centric immoral activities.
The minister's interest in prison management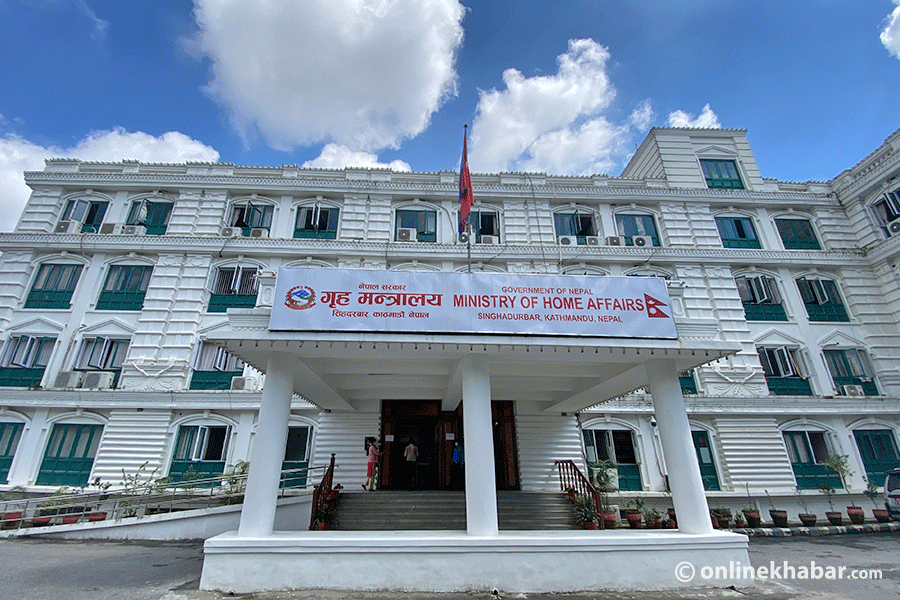 "We had to cave in after Khand secretariat continued calling, asking for it. Even joint-secretary Fanindra Mani Pokharel started calling and we had to send him to Morang," says the source from the department about Giri's transfer. "After that, all hell broke loose in Morang."
So, last year, keeping that in mind, the department sent Giri to Saptari Prison, but that decision did not hold for long as leaders from Nepali Congress intervened.
Prior to Rai's transfer, there had been two transfers in quick succession. There are sources who say Giri played a role in this too, which meant Morang Prison had space for Giri who was laying the foundation so that his transfer to Morang would go smoothly. For that, he influenced officials to transfer nine inmates who were against him to prisons elsewhere.
When Giri reached Morang, he found things the way he wanted. No one spoke against him. He got the role of the guard in the prison the one that Rai had occupied. People are scared of him so much that no one will speak a word against Giri.
"Who will speak against him? If we speak we will get transferred," says an inmate. "He has a lot of influence. People don't want to mess with him because we fear for our life."
These guards also get other facilities. They get an allowance and their jail term is also cut down. According to a jailer, if an inmate serves as a guard for one year, their jail term is cut down by two months.
But, not all are made guards. Only those inmates who have served half their sentence are eligible if they have not been booked for homicide. A prison management directive even states that the prison officials should only make people with good behaviour as a guard. But, that is not happening as those with poor behaviour and in some cases, people who have been there for a short time are being made guards thanks to their political influences.
Why political influence? Because to be a guard, the inmates' name has to be recommended by the District Administration Office and the director general of the Department of Prison Management.
There's another example that shows how politics is controlling prisons. Parsa Prison's jailer Krishna Gaire is under a lot of stress. Why? Because the prison that he looks at is being subject to a lot of politics as prison guards are changing regularly and he feels helpless.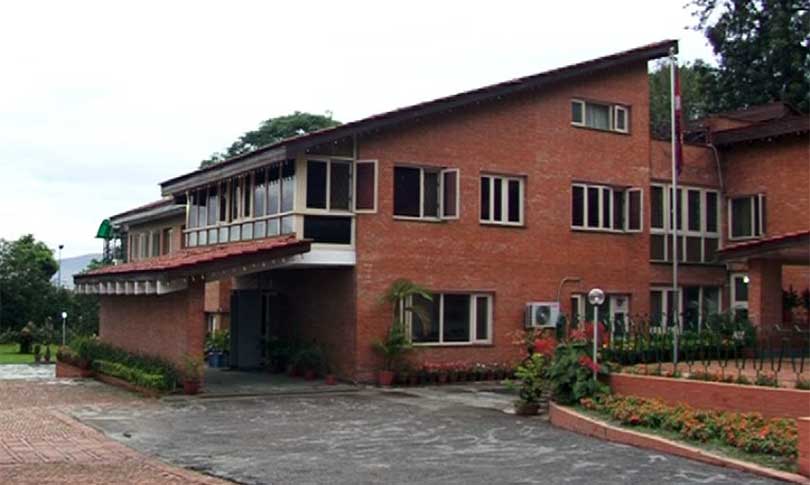 According to the department, Dinesh Yadav was made the guard of the inmates around the second week of June. But soon, a powerplay started to remove him and get someone else in. The people who were instigating this were government officials from the prime minister's office in Baluwatar.
The department officials say that they are being pressurised to transfer Chotelal Sah, who is currently in Kathmandu's Central Jail, and make him the guard. This would mean transferring Yadav away.
"The pressure is coming from Balwatar," says a department official.
The official says that Sah, who is close to provincial lawmaker Ram Krishna Yadav, has used the minister's reach and asked for a transfer.
"If we keep changing guards like this. There will soon be chaos in the jail and the administration cannot control it," says the official.
But, why are there so many prison transfers and why are politicians involved? Well, the most obvious answer many people feel is money. Officials at the Department of Prison Management believe that an inmate spends up to Rs 2 million to become a guard. Why? Because the inmate can earn a lot during their time served as a guard. There is an estimation that a prison guard in a major prison can earn up to Rs 500,000 a month in the name of establishing a library, an infirmary and shops.
Using power and influence, some inmates become VIPs in the prison. One of them is Ram Chandra Pyasi Kushwaha, a former CPN-UML lawmaker. Kusawaha has been sent to prison for being involved in the murder of his own party leader Mohammad Alam.
Kusawaha uses his influence to jump from one prison to another. He was first taken to Dillbazar Prison then shifted to the Central Jail and is now in Birgunj Prison but has also spent time in Nakhu Prison and Sindhulu Prison.
"He is a handful," says a department official.
The privilege of a leader
The Prisons Act, 1963, the law to govern prison management in Nepal, has a provision to allow inmates to set up shops in the prison. The management of these shops is given to the guard.
"They make a lot of money even if they sell things at the price things are sold for in shops outside the prison. Some earn Rs 5,000 a day just by selling tea," says a jailer.
On top of that, these guards are also allowed to sell other items like junk food, meat and other groceries. These guards are also allowed to get out of the prison to buy these things.
"A guard is like a government official. They have so many rights and privileges that they don't run away from prison even if they can. They love the power and want to be in power inside the prison," says a jailer.
The jailer says prison is like a village. It has a guard and the guard has his helpers who act as leaders. These people run a different political game within the prison where they are the rulers and other inmates are their subjects. It is they who solve the spats and fights that happen in the prison. The guards even get to select people who look after the kitchen, telephone and other services, so this is a very attractive post, inform prison management officials.
Good jails vs bad jails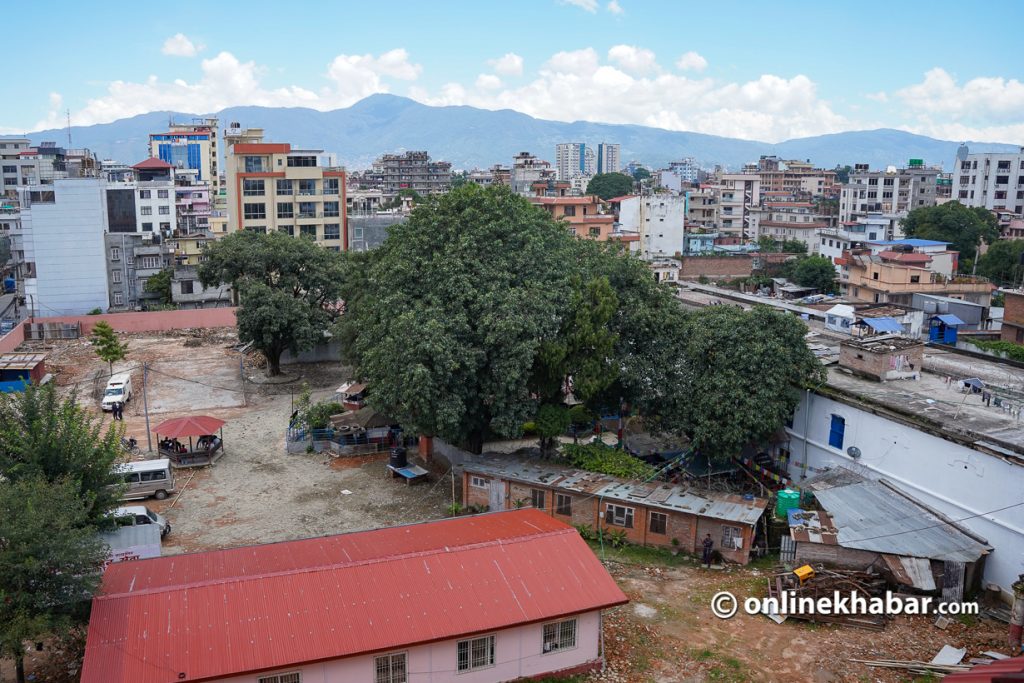 There are 74 prisons in 72 districts in Nepal. Kathmandu and Dang have two each. Out of all the prisons, the ones of Nakhhu in Lalitpur, Central Jail and Dillibazar Prison in Kathmandu, Jhumka Prison, Morang Prison, Parsa Prison and Banke Prison are ones where there is a lot of politics and power play.
"A lot of politics takes place to get to these prisons. I know it might sound weird to people who are hearing this for the first time, but things are like that there," says an official from the department.
Buy why is it so? The answer lies in the lack of facilities inside the prison in other places. Taking advantage of that, some power centres are using the lack of facilities to their advantage.
Former attorney general Yubaraj Sangraula went to Bhimphedi to monitor the prison in 2012. There, he saw 137 prisoners living in 15 rooms. The situation was dire.
"There was no place to sleep, no place to cook food and no open space for them to breathe fresh air," recalls Sangraula.
Looking at the dire state of inmates, he told officials to shift some of them elsewhere. "I told the home secretary that I would file a case against him if he didn't transfer the inmates within two days," he says.
Bhimphedi now has a new prison. But, even the new prison is overcrowded. The Department of Prison Management says the total capacity of the prison is 335. But, there are 944 inmates in the prison.
Kathmandu's Dillibazar Prison is believed to be one of the best in the country. But, in reality, it is just as bad as anywhere else as inmates set up mattresses under someone's bed to sleep. Those who have good relations with the guards and their aides get better facilities, but the ones who do not, live a horrible life in prison.
According to a report prepared by the Department of Prison Management, almost all prisons have double the amount they can cope with. Some have almost three times more.
| | | |
| --- | --- | --- |
| Prison | Capacity | Number of inmates |
| Bhimphedi | 335 | 944 |
| Morang | 200 | 1,011 |
| Jhapa | 300 | 1,360 |
| Siraha | 150 | 604 |
| Rupandehi | 150 | 462 |
| Chitwan | 225 | 739 |
| Udayapur | 40 | 196 |
| Ramechhap | 100 | 325 |
| Kaski | 225 | 822 |
| Kanchanpur | 75 | 431 |
| Central Jail, Kathmandu | 1,500 | 2,967 |
| Dillibazar | 200 | 731 |
| Nakhkhu | 250 | 1,412 |
Major prisons in the country all occupy more inmates that they can hold.
Former member of the Human Right Commission Mohna Ansari says Nepal's jails are like hell.
"The government gets foreign aid too, still prison management is below par. The investment done on these jails are so much that it's shocking to see the state of them," she says.
Always a low priority
The role to make them better is up to the Department of Prison Management, but the officials in the department say that bettering prison management has never been a priority of the government.
Sangraula says the government sends staff that it thinks are useless to the department and that is a major reason why there has not been much development.
"They send people who are either under scrutiny for doing something wrong or those who are going to retire. There are even times they send people just so they can get some budget that has been set aside for groceries. It's shocking to see that the leaders who were once in jail never did much to make it better," says Sangraula.
The state of prison management in Nepal is so bad that the director general can't even meet the home minister when he needs to.
"When I was made the DG, the home minister told me I was his first priority. But, I tried so much to meet him but was never able to," says former director general of the department, Janak Raj Dahal, adding he then realised how unimportant prison management was for the state.
An official at the department says that the director general cannot even meet the finance secretary when he wants to.
In the past four months, the department has had four director generals, which shows how unstable it is.
"This shows how much the home ministry cares about prison management. A prison is a sensitive place but all that happens there is politics and that is sickening," says Sangraula.
Efforts to improve prison management
Prison management started around the early 1900s in Nepal. The current central jail in Jagannath Dewal is believed to have been the first prison in Nepal. After 1951, the management of prisons came under the Home Ministry.
To improve the prisons, the then government set up a commission under Subarna Shumsher Rana. The commission had recommended that the first thing the government needed to do was provide better living conditions, food, and clothes to the inmates.
After democracy was established in 1990, another committee was formed. Since then, multiple committees have prepared multiple reports on improving prison management.
"Almost all of them said the same thing. Until the government's perception changes, nothing is going to change," says Dahal, who believes a lot needs to be done to turn prisons into rehabilitation centres.
Dahal believes that it was time the government utilised the 25,000 plus inmates that are in prison and use it as a force and use them in development activities.
"Over 60 per cent of inmates are skilled. We can use it to our advantage. This would help change their mental well-being and maybe we could turn a prison into a rehab," says Dahal.
But, Sangaraula believes neither the government nor society wants better prison management. "We feel that a prisoner is not human. This is a major reason why we haven't been able to improve our prisons."
---
This story was translated from the original Nepali version and edited for clarity and length.