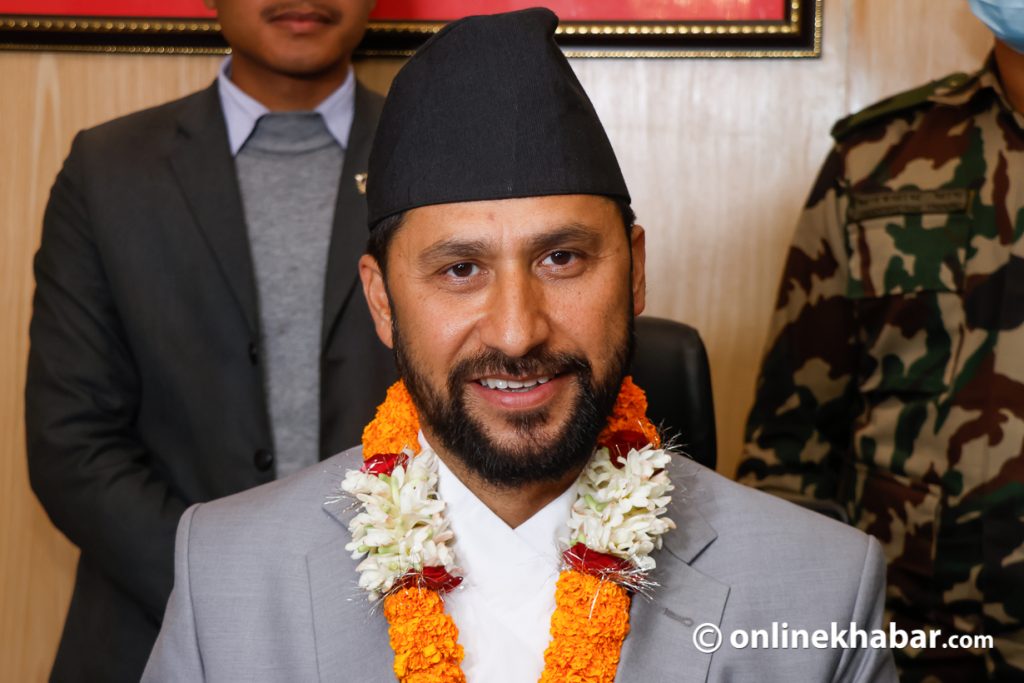 Kathmandu, December 29
The Home Ministry has directed security officials under it to not meet politicians and diplomats without advance approval.
The directive comes three days after the Rastriya Swatantra Party President Rabi Lamichhane, popular for his activities promoting good governance during his previous role as a journalist, took over the ministry.
One day after Lamichhane began the new job, the ministry directed former state officials to release security personnel they had been employing illegally. The instruction was received well by the public.
Following that, the ministry told security officials to ensure that their interactions with politicians and diplomats are under the ministry's scrutiny.
It has also warned action against those who violate the directive.