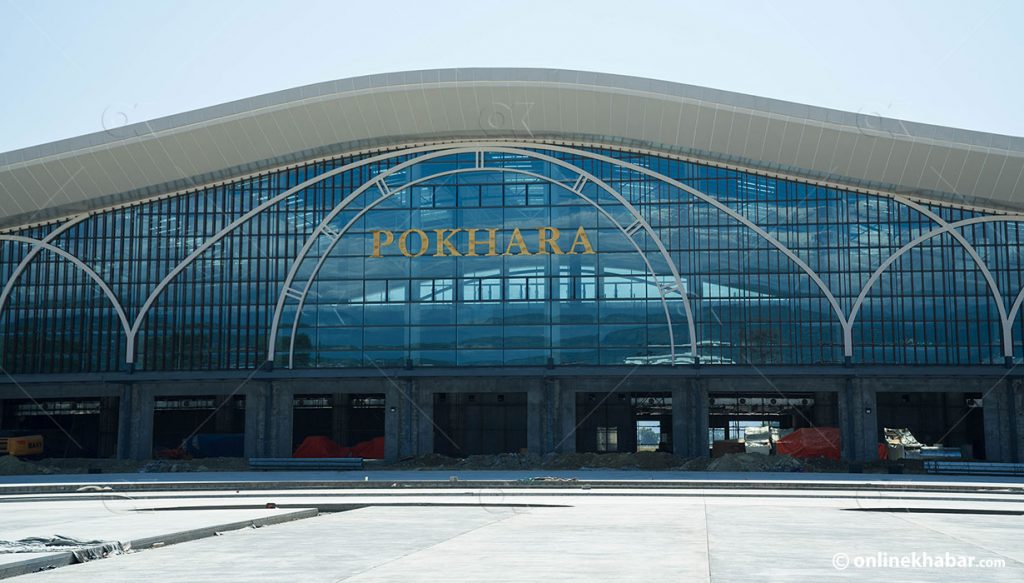 Pokhara, December 21
Preparations for the commercial operation of Pokhara Regional International Airport has reached its final stage. The government has said it will start operating flights from the new airport on January 1, 2023.
Anup Joshi, the spokesperson of the airport office, said all domestic flights will fly to and from the new airport from January 1.
According to Joshi, smaller aircraft (flights to Jomsom), ultralights and helicopters will fly out from the old airport for the time being.
"This airport will be operated by VFR technology for the time being, which means the airport will operate from sunrise to sunset," he said.
According to the Civil Aviation Authority of Nepal (CAAN), although the preliminary report of the calibration flight conducted at this airport has been received, the full details are yet to come.
Aerothai Company had conducted calibration flights at Pokhara's new international airport.
Joshi informed after CAAN receives the full report, a decision would be taken on other matters including paragliding in Pokhara.
"Until the full report comes, we will not be able to say anything about other situations," he said.
A test flight with ATR 72 aircraft is being prepared this week at the new airport. After the test flights, the airport will officially open for business.
While domestic flights are likely to start from January 1, CAAN or the government doesn't know when the international flights will start at the new airport.
CAAN says decisions on international fights will be made after it receives the full report of the calibration flight. At present, the work of cutting Rithepani Hill is ongoing to make it easy for larger aircraft.