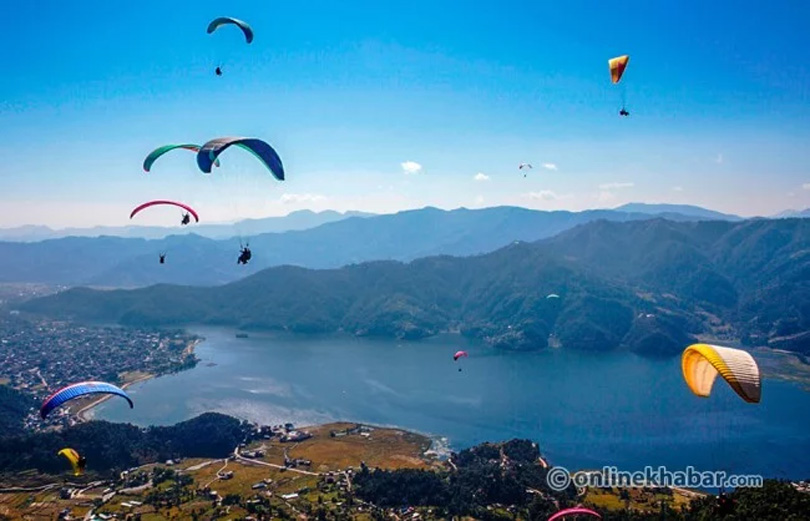 Kathmandu, August 10
Tourism business operators in Pokhara, Nepal's tourism capital, have demanded that authorities ensure the continuity of paragliding services even after the new airport's operation.
With the news of the new international airport coming into operation from January 1 next year, the businesses fear the new facility would close paragliding, one of the most popular pastimes for tourists visiting the city, as the current locations of paraglider flights are within the airspace of the new airport.
Binesh Munakarmi, the chief of the new airport project, says all aviation activities should stop in the Sarankot area as soon as the new airport comes into operation. "We can't make sure every plane lands at the airport immediately," he says, "Some of them may need to hover in the sky. Sarankot is the area that we want to use for that purpose."
But, tourism entrepreneurs say the government needs to find an alternative before January so that paragliding can continue within the city.
"We don't want to shift it anywhere. We need to explore how it can go together with the airport," Sunil Bahadur Bhattarai, the president of the Nepal Airsports Association (NAA), says.