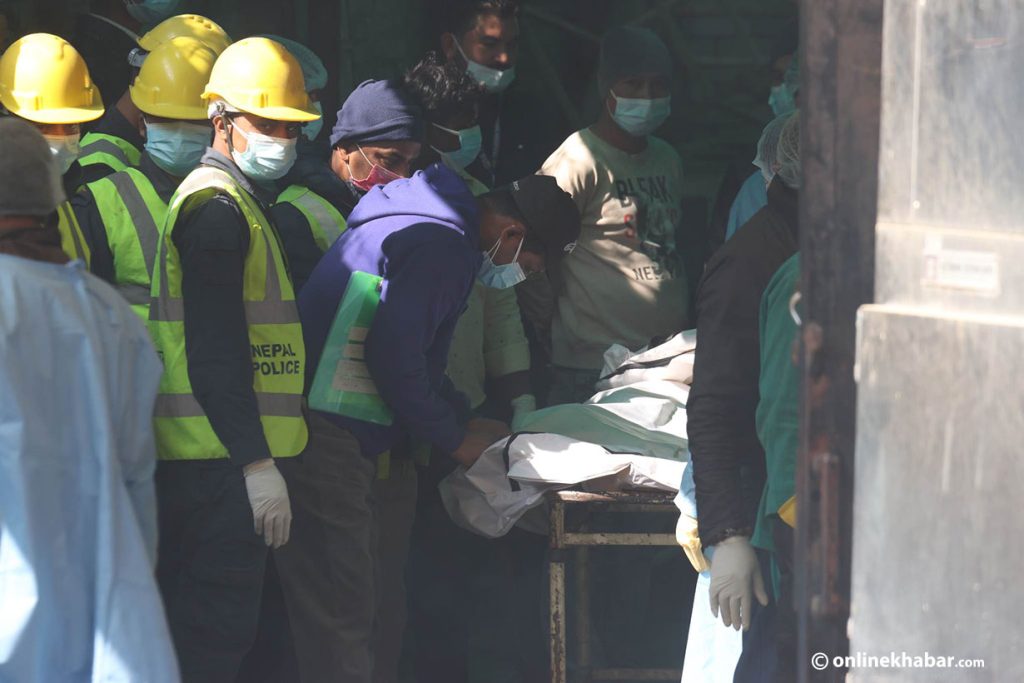 Kathmandu, January 25
Six people who were killed in the Pokhara plane crash on January 15 have yet to be identified.
Their identity would be established through their DNA tests, says the Tribhuvan University Teaching Hospital.
The hospital has confirmed that the identity of six of the 48 dead people brought to the hospital for a postmortem has yet to be established.
The identity of 42 dead people has been ascertained through forensic reports and fingerprints, says the hospital's forensic expert Dr Tulasi Kandel.
DNA tests would be carried out at the Nepal Police Forensic Science Laboratory.
The process of collecting DNA samples of the dead and their relatives is underway, he says, adding that it takes at least 22 days to ascertain the identity of a dead.
On January 15, an aircraft of Yeti Airlines flying to Pokhara from Kathmandu crashed in the Seti gorge in Pokhara, killing all 72 people on board including four crew members.