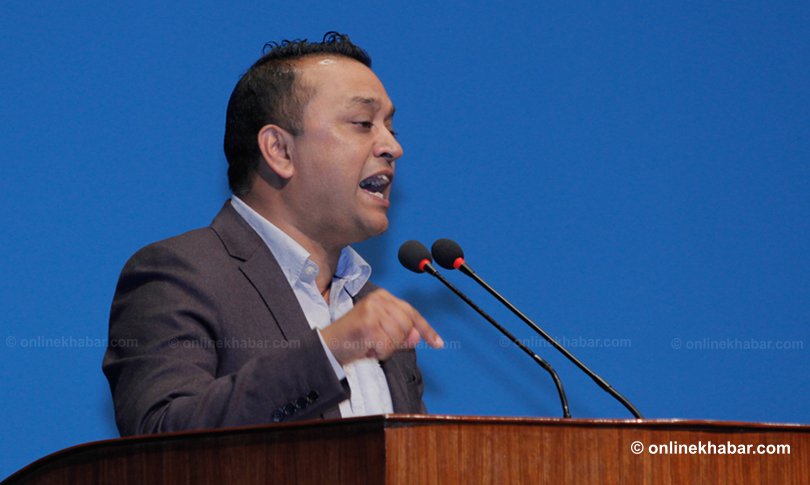 Kathmandu, April 8
Influential Nepali Congress leader Gagan Thapa has asked 11 questions to Prime Minister KP Sharma Oli over his address to the nation on Tuesday.
The opposition leader on his Twitter page says Oli's address failed to clarify various confusions of the public.
Oli had addressed to the nation yesterday informing that the government was seriously fighting the coronavirus outbreak in the country, and urging everyone to support the government initiatives.
Here is a summary of Thapa's questions:
How do you ensure the quality and effectiveness of kits and other equipment to be used in the rapid test for coronavirus? What is your plan for the tests? How do you train the health workers for them?

What is the status of contact tracing and documentation?

Why don't you take initiatives to bring all Nepalis stranded across the border back to the country and quarantine them in available facilities?

How is the government preparing to manage the Nepalis currently stranded in India if they come back home after the lockdown in India ends?

How are Nepali diplomatic missions abroad looking after the Nepalis living in their host countries?

What is the status of the availability of personal protective equipment for the doctors and other health workers here?

How is the government preparing to manage available facilities and human resources to combat the crisis? How do you ensure that the regular health services are available for the public smoothly?

What is the plan for the security of security personnel?

How will the government ensure smooth agricultural activities in the country?

Why do you think that people's concerns over the medical equipment purchase controversy are just baseless and sponsored accusations?

Won't you again accuse anyone of propagandism when they tell the government to correct its mistakes?