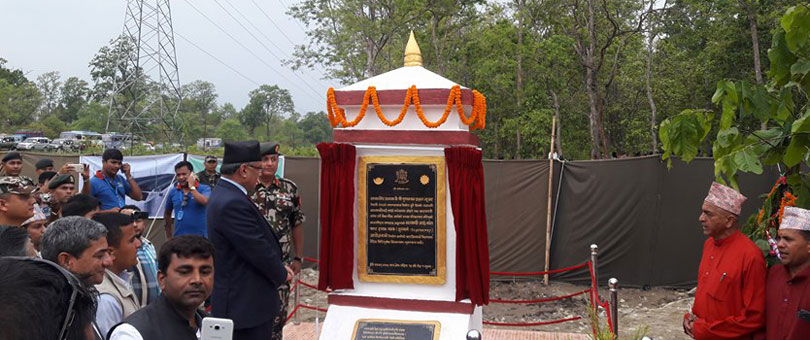 Kathmandu, May 28
Prime Minister Pushpa Kamal Dahal on Sunday morning laid the foundation stone for the Kathmandu-Nijgadh fast track, which aims to connect the Capital city with the Terai region via a shorter route.
The Prime Minister laid the foundation for the much-hyped project amidst a special ceremony held in Nijgadh of Bara district.
The 76-kilometre track is expected to be constructed in next four years. The Nepal Army has been handed over the assignment.
Speaking at the function, the Prime Minister said the completion of the project would shorten the distance between Kathmandu and Terai.
It will take around an hour to reach Nijgadh via the road that spans across Lalitpur, Makawanpur and Bara districts.
There will be a 1.5-kilometre tunnel, 99 bridges and six overhead bridges along the road.