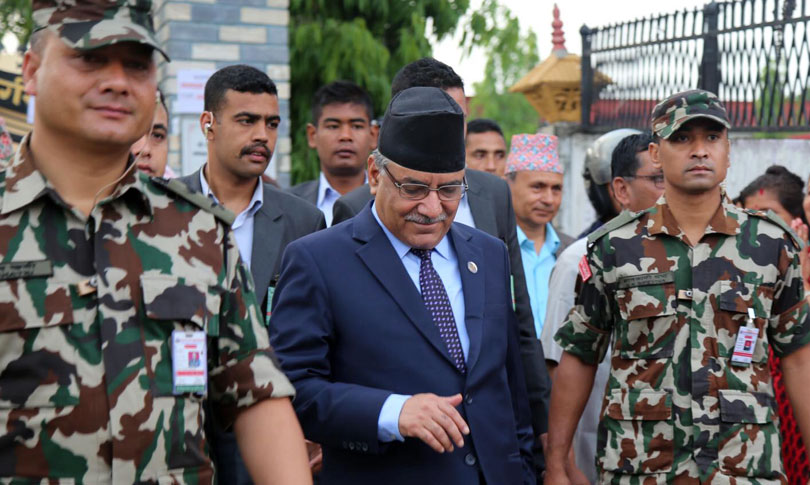 Chitwan, May 19
Prime Minister and CPN-Maoist Centre Chairman Pushpa Kamal Dahal has come to his home district in Chitwan on Friday.
Dahal's visit comes just after his daughter, Renu, has started to lead the vote count of mayoral election in Bharatpur Metropolitan City.
The Prime Minister is scheduled to inaugurate a new building of the Agriculture and Forestry University in Rampur of the district.
Dahal is ex-officio chancellor of the University.