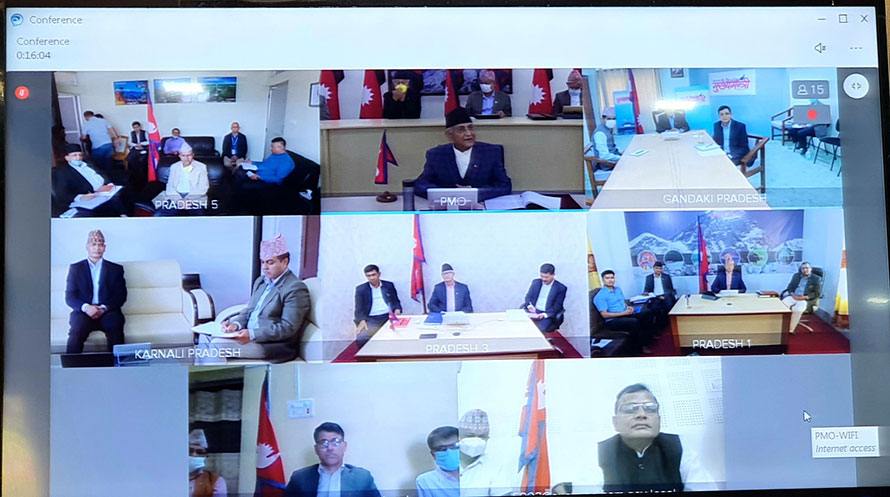 Kathmandu, April 11
Prime Minister KP Sharma Oli and chief ministers of all seven provinces held a video conference on Saturday morning to discuss the status of Covid-19 crisis in each of the provinces and concerned provincial governments' preparations in the response.
During the meeting, Oli asked the chief ministers to explain the problems the provincial governments faced in responding to the crisis and made them share ideas of solutions to each other, it has been learned.
Prime Minister Oli, who often spends his time at the official residence in Baluwatar due to his own health conditions post-kidney transplant and the coronavirus infection fears, had gone to his office in Singhadarbar this morning to join the conference.