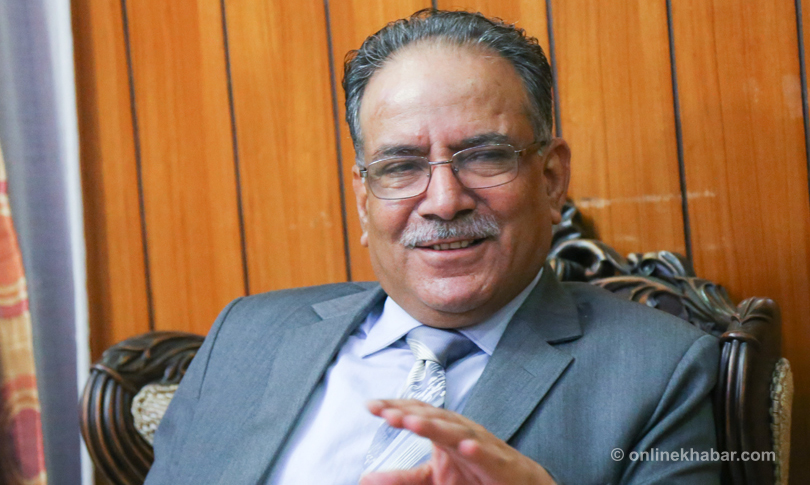 Kathmandu, April 30
Prime Minister Pushpa Kamal Dahal has said that the first phase of local level elections will be held on May 14 and the Madheshi Morcha will also participate though the constitution could not be amended before the date of filing candidacies.
Speaking with media after the adjournment of Parliament meeting on Sunday, Dahal said House was adjourned till Thursday in order to create a conducive environment for filing nominations for the polls.
The Election Commission has scheduled the registration of nominations for Tuesday.
"The [Parliament]meeting has been called for Thursday so that the environment for nominations will be created on Tuesday," he said, "The nominations will be held as a part of the celebration and the election preparations will expedite."
Dahal was hopeful that constituents of Madheshi Morcha would also file nominations for May 14 elections.