In the run-up to key elections scheduled to be held in next two months, major English and Nepali broadsheet dailies have published commentaries on current political situations and predictions about future course of the country with a top priority in their front pages. Consequently, other social and economic issues have received less priority.
Anti-Indian sentiments in Nepalis and Indian influence on Nepal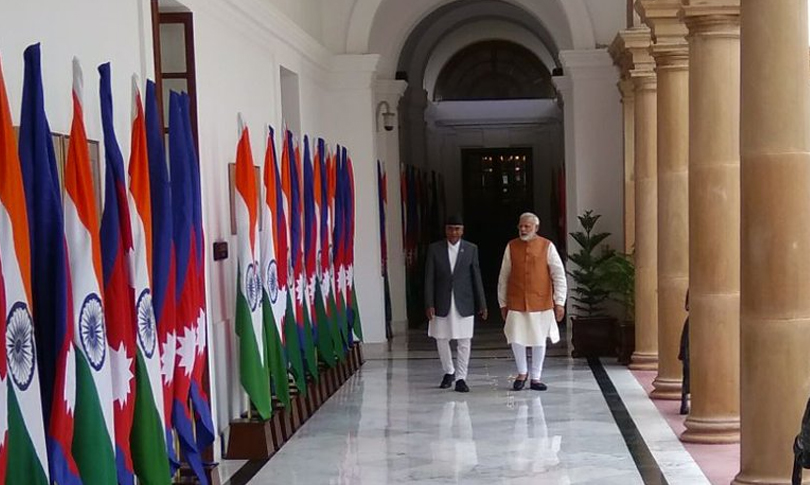 Aaditya Man Shrestha in his article for Annapurna Post today analyses historical, political, social and economic reasons behind anti-Indian sentiments in Nepalis. He begins his article by informing that he was asked to participate in a survey on why Newars of Nepal are anti-Indian by a research institution, triggering him to investigate in detail the anti-Indian sentiment prevalent here.
According to Shrestha, not only Newars and communities living in hilly regions, but Madheshis who reside in areas bordering with India are also equally anti-Indians and there are valid reasons behind it. "The Madheshis are victimised when Nepali border is encroached. There are some recent cases in which Madheshis struggled and sustained injuries to protect their land," he writes explaining the so-called "rotibetiko sambandha" between the two states is also fading out as Nepalis have begun migrating to other parts of the world also for education and employment.
"India often says that they have been providing assistance worth millions and billions to Nepal, but Nepalist are always against it. But, they forget that money cannot buy you friendship and harmony," he concludes, "Indians are more responsible for this situation than Nepalis."
Meanwhile, human rights activist and civil society leader Krishna Pahadi in Kantipur analyses influence of India and China on Nepal's political developments with a historical perspective. Taking into consideration a recent statement of former King Gyanendra Shah that he is ready to lead the country if people want, Pahadi claims that some factions in India's ruling Bharatiya Janata Party might be pushing the former monarch to speak up. "There is no possibility that Gyanendra Shah comes into leadership through the election process. It is unfortunate for the BJP as well as India that some factions of BJP are being associated with his claim," he writes.
Pahadi concludes that Nepal should not let both India and China to use its land against each other. "Nepal should not be made the conflict zone of two neighbours," he says, "Nepal's politics should focus on connecting India and China."
Preparations for new exercise of provincial assemblies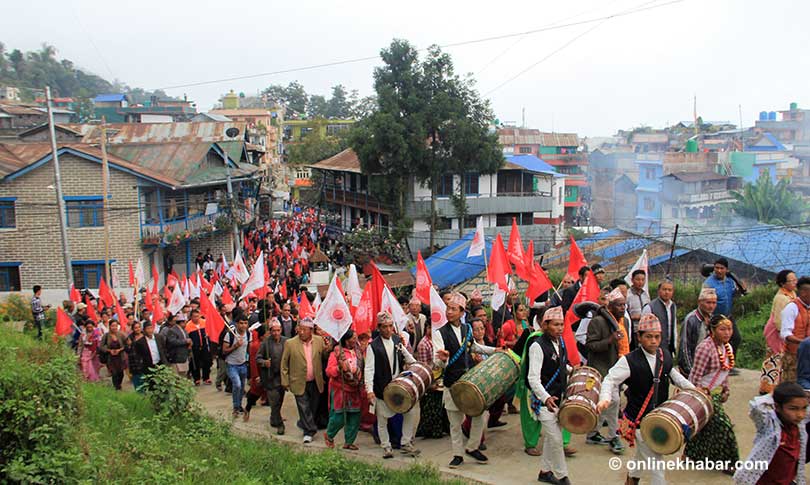 Shiva Kumar Bhattarai in his column for Gorkhapatra writes about preparations to establish provincial assemblies as state-level legislative bodies in the country, which will be a milestone towards changing the country into the federal structure as envisaged by the 2015 constitution.
Beginning with his assertion that the practice will be very new for Nepal, he informs in detail how such bodies will be formed. He then argues that though the provincial assemblies seem less important than the House of Representatives for now, the state bodies will also be equally important. He hopes that realising this fact, key political parties will also field their heavyweight leaders for provincial assemblies.
Meanwhile, Bhattarai predicts that winning majority seats in either the House of Representatives or provincial assemblies will be difficult for parties given the mixed election system the constitution has. Therefore, he suggests the parties should be careful enough to field good candidates for both the bodies to ensure their maximum victory as well as better functioning of the legislative organs of federal and provincial government.
Alliance against truth
Ram Kumar Bhandari in his lead article for The Kathmandu Post argues that key political parties and security bodies of the country have allied in order to subvert issues related to transitional justice from the decade-long conflict. As the election dates are coming closer, he calls voters and members of the public to boycott such parties and their leaders so as to help the country address critical human rights and justice issues.
Citing that Nepal has recently been elected a member of the United Nations Human Rights Council; the activist says Nepal will be evaluated by the international community on the basis of how successfully it addresses internal human rights issues.
"The political alliances are promoting and providing tickets to many alleged perpetrators, the corrupt and criminals in the upcoming election, and that may bring serious consequences for the future course of Nepali politics," he says, "Let us boycott people who try to subvert the truth, and let us empower locals against the abuses."