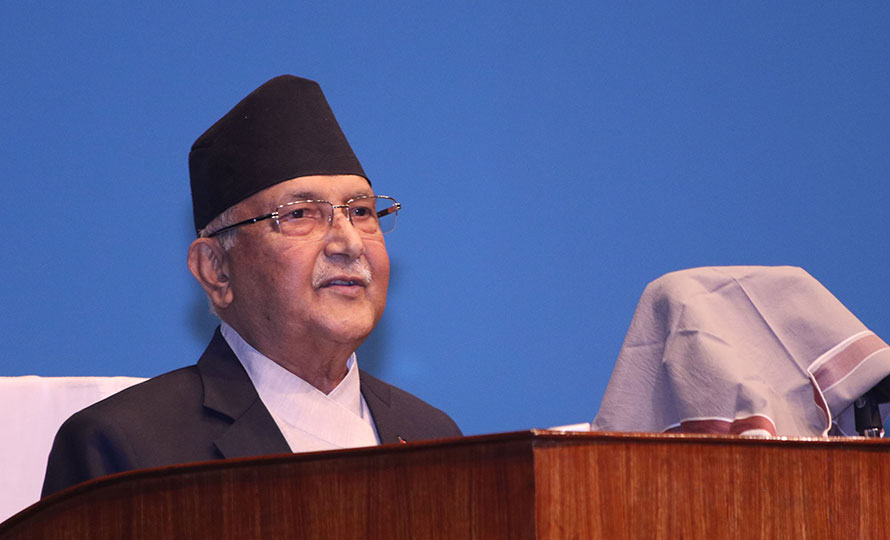 Kathmandu, June 18
Once again, Prime Minister KP Sharma Oli has claimed that Nepalis have stronger immunity against Covid-19, and it has resulted in fewer deaths in the country.
Responding to the lawmakers' queries regarding the annual budget statement for the next fiscal year 2020/21 in the National Assembly on Thursday afternoon, Oli reiterated that most of the 20 cases declared as Covid-19 deaths were not caused by the coronavirus, but they were considered Covid-19 deaths due to the international standard.
"This is not the number of Covid-19 deaths, but we are compelled to say so," he said.
Even if 20 persons were killed of Covid-19, that was not a big number in comparison with other countries, according to him.
In another context, Oli said allegations about irregularities in the country's Covid-19 response were made with an intention of defaming the government.