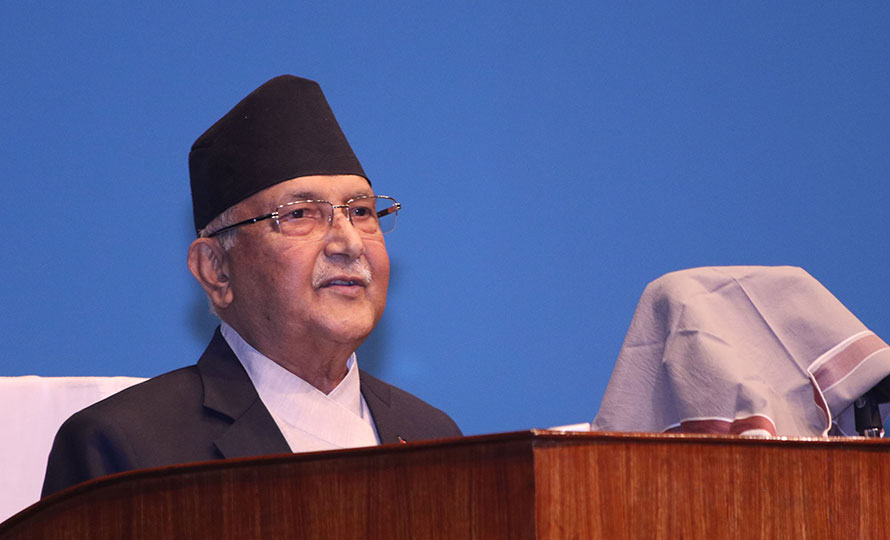 Kathmandu, June 10
Prime Minister KP Sharma Oli has urged leaders of opposition parties and other critics not to suspect if there would be any incident of corruption in the country's Covid-19 response.
Responding to the lawmakers' queries regarding the annual budget statement for the next fiscal year 2020/21 in the House of Representatives meeting on Wednesday, Oli reiterated that he was against corruption, and the government would investigate into all reports of suspected irregularities in the purchase of medical equipment among others.
He was of the view that the questions raised against the government over the spending of Rs 10 billion in the Covid-19 response were results of the human tendency to see everything in the negative light.
"It is not a time to check accounts of the spending; it is a time to concentrate ourselves against Covid-19 now," he said.
In another context, Oli said the government was committed to reclaiming the disputed Kalapani territory.