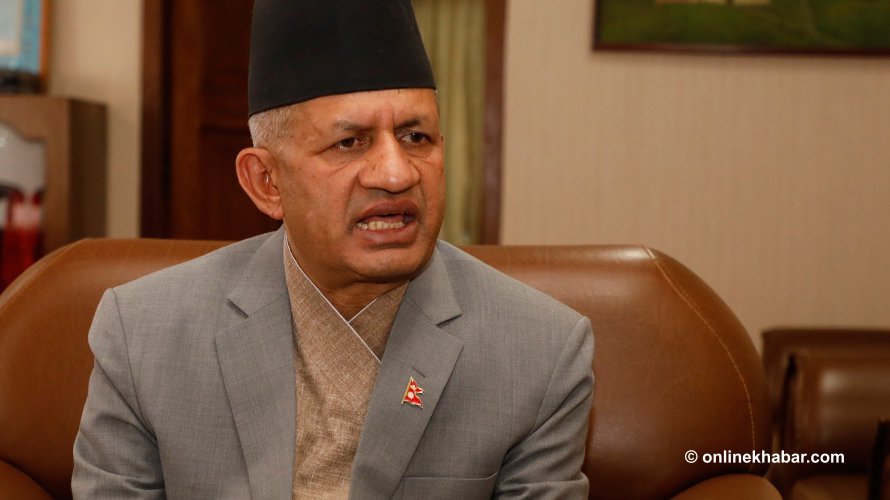 Kathmandu, October 28
The Oli government has failed to find the 'right candidate' to send to New Delhi as its envoy, three months after it backtracked on its decision to nominate a former Chief Election Commissioner to the post.
According to sources, the government wants to send envoys to four important diplomatic posts, including New Delhi, at the earliest. Foreign Minister Pradeep Gyawali and Prime Minister KP Oli have held several rounds of discussion on the matter.
In July, the government had proposed former Chief Election Commissioner Nilkantha Uprety as its ambassador to India. However, following controversy over the 'political appointment' of a former constitutional body chief, the government had to suspend its decision. Senior officials have been on the lookout for a candidate for the post, which fell vacant after then ambassador Deep Kumar Upadhyay quit to contest elections last year.
Another source said former foreign minister Mahendra Bahadur Pandey is a front-runner for the post in India. Pandey was earlier nominated to lead Nepal's mission in Beijing, but after the then KP Oli government fell after the Maoists withdrew support, his nomination was cancelled.
There are others who believe that Oli is in the mood to appoint Uprety, considered close to the Ram Madhav-led India Foundation, a think tank of India's ruling BJP. Former foreign minister Ramesh Nath Pandey's son Nischal Nath Pandey is also lobbying for the post.
Names for three other vacant posts in Malaysia, the UN, and the UAE are also being discussed. The ruling party is in favour of NCP leader Uday Raj Pandey for Malaysia. Foreign Ministry Joint Secretary Krishna Prasad Dhakal is likely to be posted in the UAE. Ministry spokesperson Bharat Raj Paudel is the front-runner for the UN assignment.
Meanwhile, the government is also preparing to recall ambassadors nominated by the Congress government. Ambassadors based in Israel, Spain, Japan, Bangladesh, South Korea and Qatar are likely to be recalled. However, the envoy to Sri Lanka Bishwambher Pyakuryal and the ambassador to Oman Sharmila Parajuly will not be recalled as they have already 'cemented' their positions thanks to their close ties with Baluwatar.