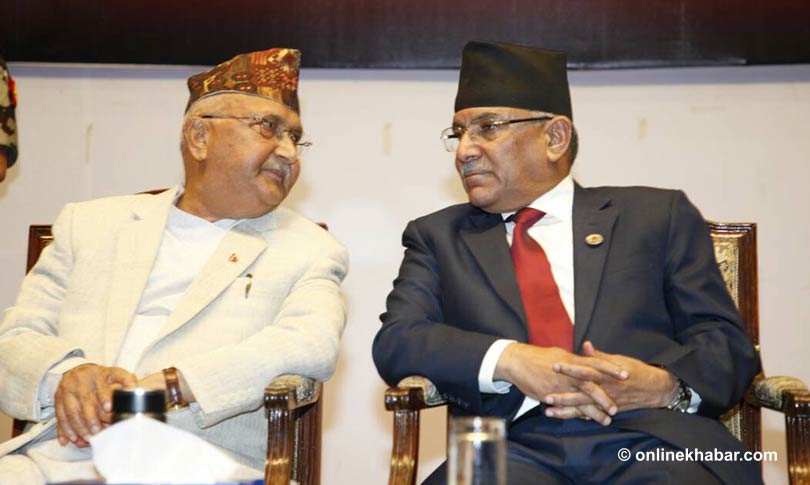 Kathmandu, May 24
Though it has already been two weeks since top leaders of the ruling Nepal Communist Party reportedly finalised a list of 147 leaders to include in the party's politburo, the party has not declared the committee yet.
It seems two chairpersons of the party–KP Sharma Oli and Pushpa Kamal Dahal–are reluctant to form the politburo as it is likely to displeasure many leaders whom they would fail to include in the committee.
Sources inform that the party was planning to make the announcement of the committee on May 17 on the occasion of the first anniversary of the unification of then CPN-UML and CPN-Maoist Centre. However, Dahal told Oli one day before the anniversary that he had not yet finalised the list from the former Maoist side.
Oli was also unwilling to make the announcement; hence, he happily agreed on Dahal's proposal, the sources add.
"Existing committees have not been able to function properly. The 441 member central committee and the 43 member standing committee can't convene their meetings," a secretariat member says, "Committees of a communist party should have some roles. So why should they put themselves in trouble by forming the politburo?"