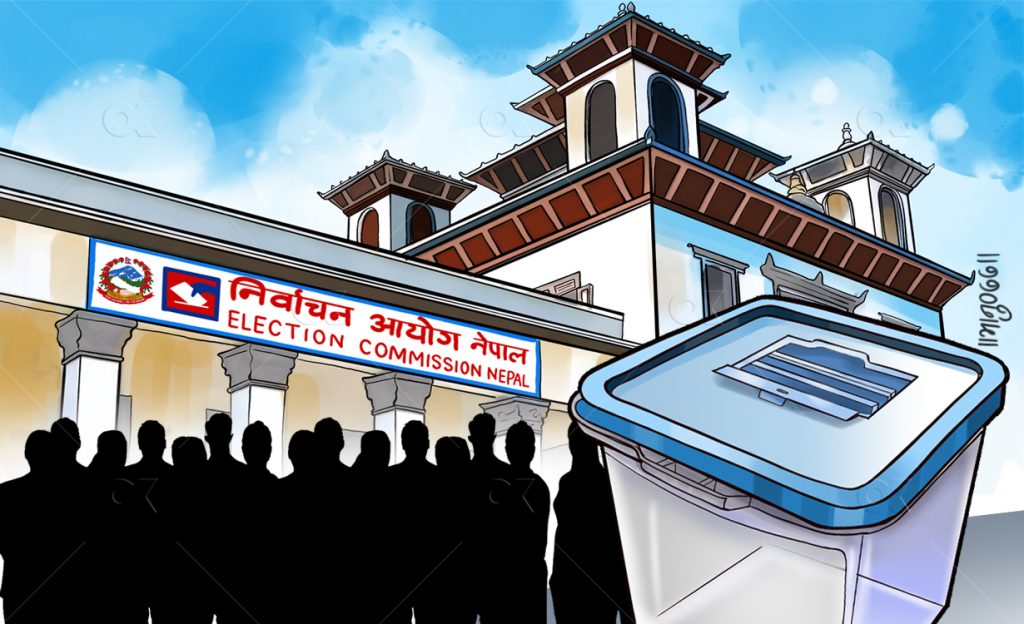 Kathmandu, April 6
The Election Commission says the code of conduct to be implemented for the April 23 by-elections in three constituencies of Bara, Chitwan and Tanahun districts will come into effect on Friday.
The by-elections will be held in Bara 2, Chitwan 2 and Tanahun 1.
A by-election is being conducted in Tanahun 1 after elected representative Ram Chandra Paudel became the president of the country. Likewise, the by-election is being held in Bara 2 as the House of Representatives member elected there, Ram Sahaya Prasad Yadav, was elected the vice president.
Chitwan 2 by-election is taking place after Rastriya Swatantra Party chair, Rabi Lamichhane, was removed from his post as a lawmaker stating he was not qualified to contest the House of Representatives election as he did not take initiative to obtain Nepali citizenship after renouncing his American citizenship.
Candidates have already filed their nominations for the April 23 by-elections in all three constituencies.