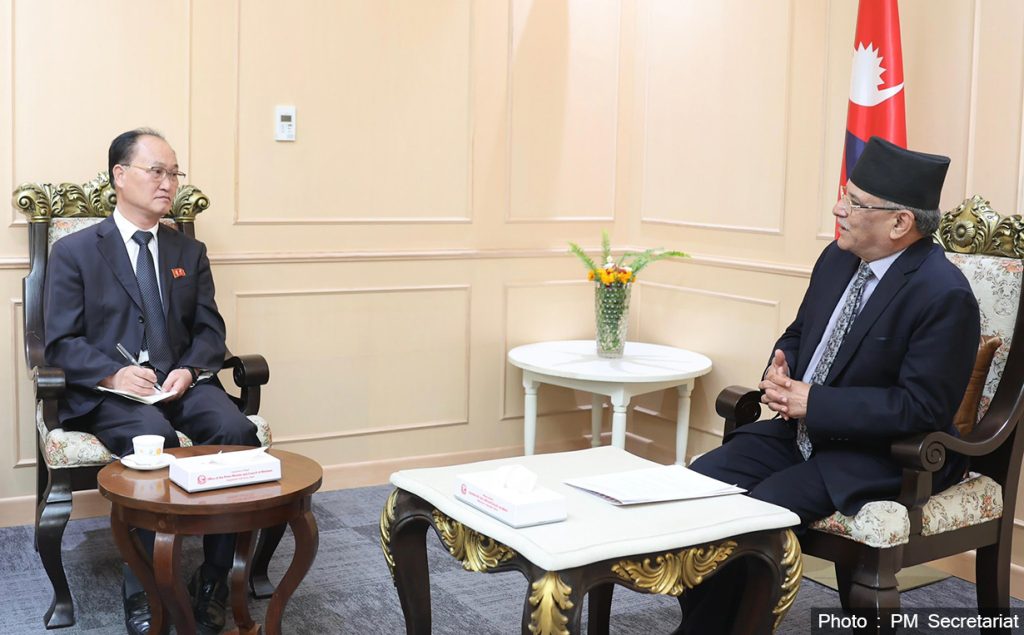 Kathmandu, November 8
North Korea has decided to close its embassy in Nepal. The North Korean ambassador to Nepal, Jo Yong Man, met Prime Minister Pushpa Kamal Dahal and informed him about shutting down the embassy.
Ambassador Man told Dahal that North Korea had decided to shut down the embassy due to the ongoing economic recession and the changing geopolitical environment.
Man also told Dahal that the North Korean embassy in India will handle Nepal's affairs.
Prime Minister Dahal expressed his sorrow over North Korea's decision and stated that he hopes to resume embassy operations soon.
Dahal also expressed his gratitude to Ambassador Man for playing a role in strengthening the relationship between the two countries during his tenure.
In 2019, after two orders from the government, North Korean citizens operating their businesses in Nepal had closed down their businesses.