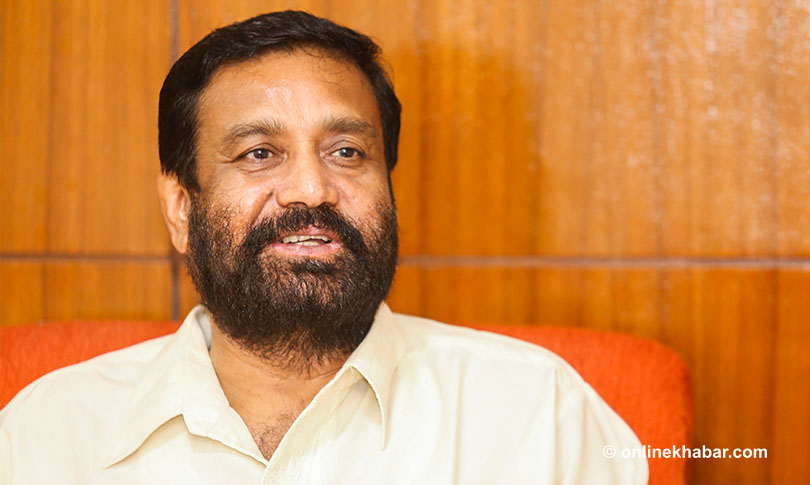 Kathmandu, September 11
Nepali Congress leader Bimalendra Nidhi says CPN-UML senior leader Madhav Kumar Nepal recently visited North Korea, a country sanctioned by the United Nations, following China's suggestion.
He says China is a partner of Pyongyang and it wanted to engage the UML as well in North Korea's activities.
"This incident clarifies where the UML's nationalism is guided from," Nidhi said while addressing journalists in his home district Dhanusha today.
In another context, a close confidant of Prime Minister Sher Bahadur Deuba, Nidhi said the UML was an anti-Madheshi and anti-federalism party, thus it would fare badly in the upcoming local level elections in Province 2.
He said the Congress party would win top positions in around 100 local units of Province 2.
Speaking at the function, Congress leader Ramesh Lekhak said the polls on September 18 would be a referendum between those supporting and opposing federalism.