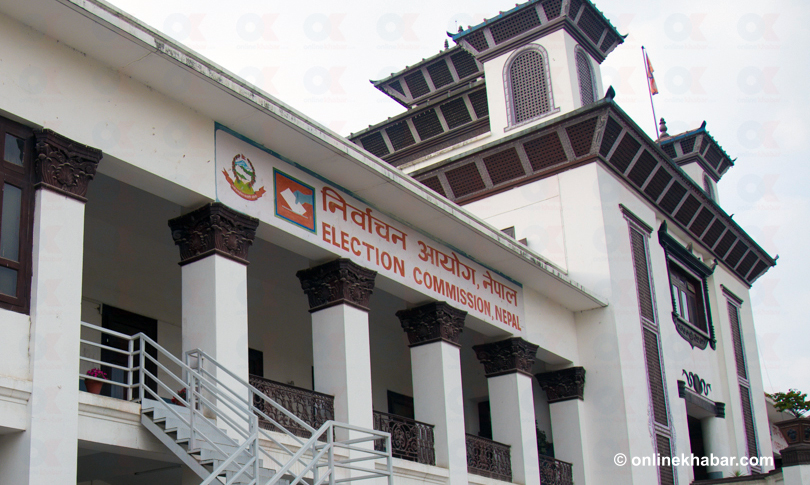 Kathmandu, November 2
Candidates aspiring to contest provincial and federal parliamentary elections under the first-past-the-post category in 45 districts of hilly region and Madhesh are filing their nominations today.
The Election Commission has set the time from 10 am to 5 pm to file the papers for the voting to be held on December 7.
The FPTP candidates for 128 federal House of Representatives seats and 256 provincial assembly seats will register their names at respective district election offices today.
Nominations for the first phase of elections for 37 federal House of Representatives seats and 74 provincial assembly seats have already been filed on October 22. These constituencies will hold the polls on November 26.
The candidates need to get their papers signed by one proposer and one seconder, who must be a voter of the same constituency.
Every candidate representing a political party, except the independent ones, must submit the letter sent by their parties for the nomination.
Whereas a Nepali national can file nominations for any constituency for House of Representatives, they cannot contest the provincial polls in other province than their own.
Meanwhile, the Commission says the leaders whose names have been included in the closed list of proportional representation elections are not eligible to file nominations for FPTP polls.