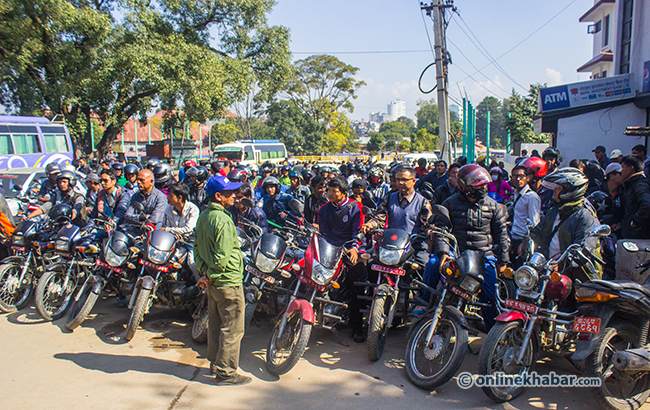 Kathmandu, August 15
Nepal Oil Corporation has called on consumers not to panic as fuel supply will be smooth in the Kathmandu Valley from Wednesday.
The supply of petrol, diesel and cooking gas among others was affected for last few days owing to obstructions at various points of highways because of floods and landslides. Consequently, hundreds of motorists and bikers were seen lining up to refill petrol and diesel at major fuel stations of the valley.
But, tankers stuck halfway due to the obstructions have begun leaving for the capital today, NOC spokesperson Birendra Goit informs, adding, "As the impact of floods is on the decline, consumers need not line up long at petrol stations from Wednesday."
Before, the floods and landslides that marred transportation networks since Friday, petroleum dealers had stopped collecting petroleum products from NOC depots demanding that the state-run Corporation increase compensation for shrinkage loss. The agitation has already ended after the government met their demand.