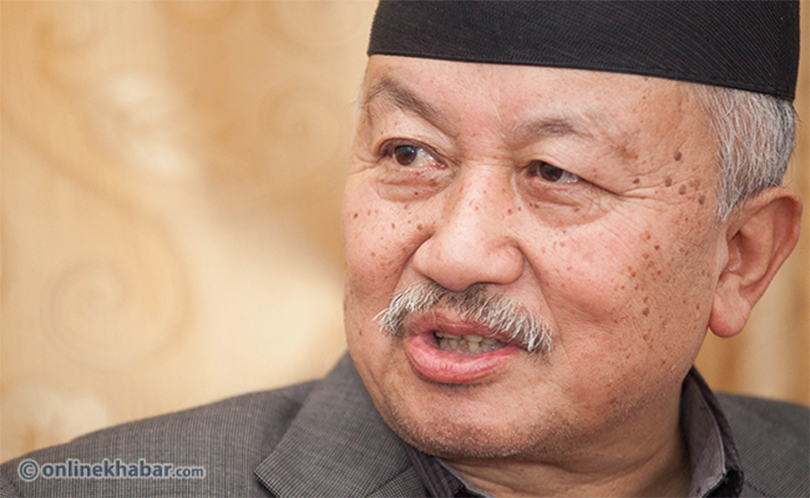 Kathmandu, April 26
The main opposition party CPN-UML on Wednesday drew the attention of the Election Commission, requesting it not to schedule the second phase of local level elections after the budget announcement.
A delegation led by UML Parliamentary Party's Deputy Leader Subas Chandra Nembang reached the Commission office today and said the election code of conduct would bar the government from announcing the budget for next fiscal before the polls.
In the meeting, Nembang told the Commission officials it was sad that the constitutional body said the government could present the annual budget for next fiscal between two phases of local level elections.
Speaking at a press conference at the Election Commission on Monday, Chief Election Commissioner Ayodhee Prasad Yadav had said the government could announce the budget on May 29 as it was fixed in the constitution even though the second phase of polls would be held on June 14 as decided by the government.
Consequently, the UML on Tuesday had decided to draw the attention of the Commission to the issue.
The party has been arguing that the government is planning to influence the voters by announcing new programmes in the budget statement.