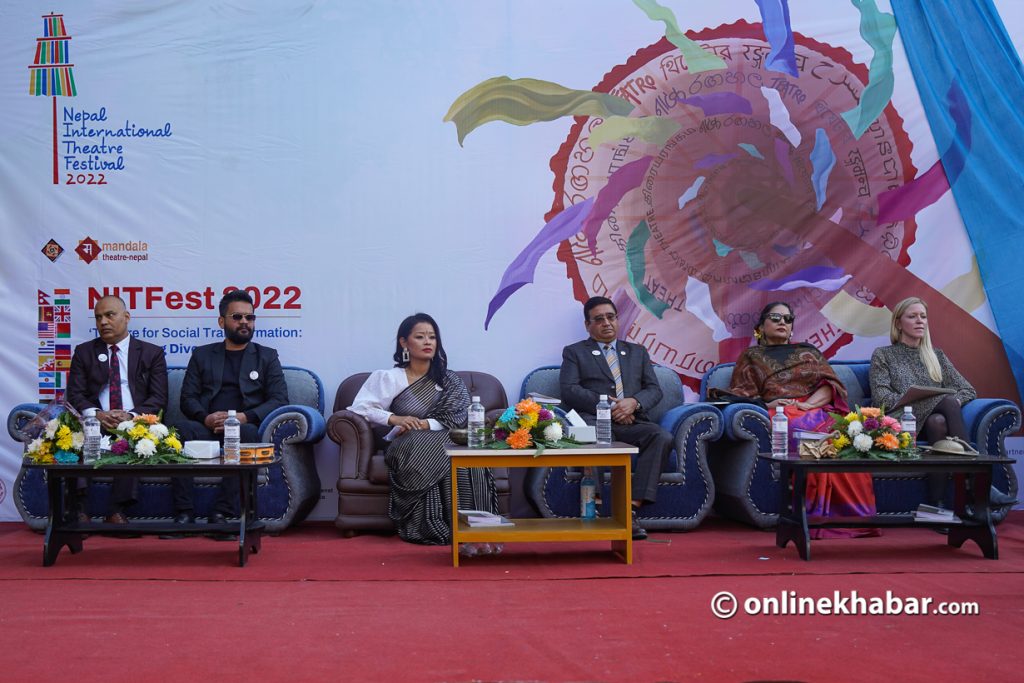 Kathmandu, November 25
The second edition of the Nepal International Theatre Festival (NITFest), organised by Mandala Theatre, began on Friday.
The festival has been organised after a hiatus of two years.
Veteran Indian actor Shabana Azmi was the special attraction of the inauguration session also attended by Culture and Tourism Minister Jeevan Ram Shrestha and Kathmandu Mayor Balen Shah.
On the occasion, Azmi praised the theme of the festival – Theatre for Social Transformation: Celebrating Diversity. "Art has the ability to create a climate of sensitivity," she said.
Mayor Shah, meanwhile, pledged to allocate a sufficient budget for such a festival next year. "It is our duty to promote different forms of art."
The nine-day NITFest will feature 22 plays selected from among dozens of submissions. The plays are from Nepal, India, Bhutan, Argentina, Belarus, Britain, Egypt, Italy, Russia, Spain, Sri Lanka, the United States and Uruguay. In total, six plays are from Nepal and 16 are from abroad.