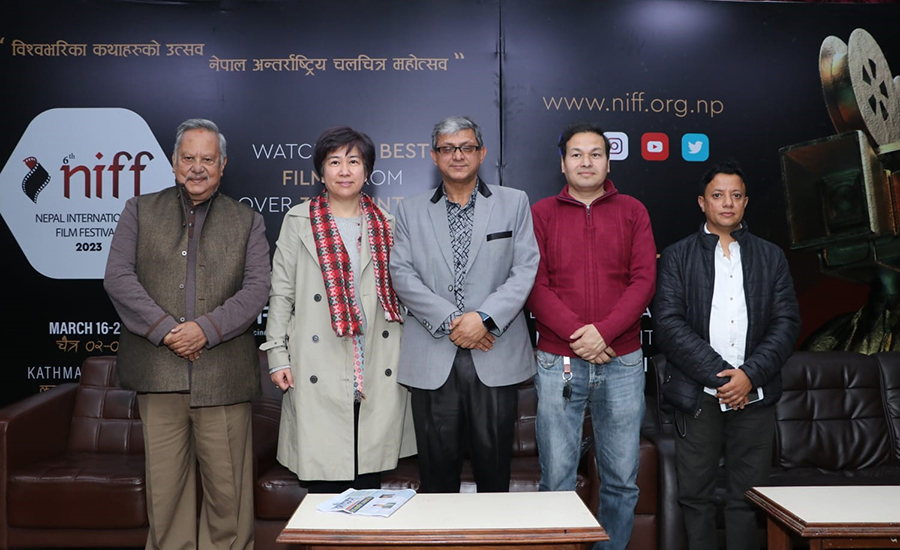 Kathmandu, March 15
The 6th edition of the Nepal International Film Festival (NIFF) will begin on Thursday. Prime Minister Pushpa Kamal Dahal will inaugurate festival.
The five-day festival will feature 96 films from 35 countries.
The films will be screened in the QFX halls in Civil Mall, Chhaya Centre, Labim Mall and Bhatbhateni Superstore in Bhaktapur.
"We spread out this year as we want more people to watch these films may by people from different countries," says KP Pathak, the president of NIFF.
Chari, directed by Korin Sharma, will be the opening film of the festival.
As earlier, 14 awards will be distributed in the seven categories.
This year, the festival will also host panel discussions on various topics related to films.