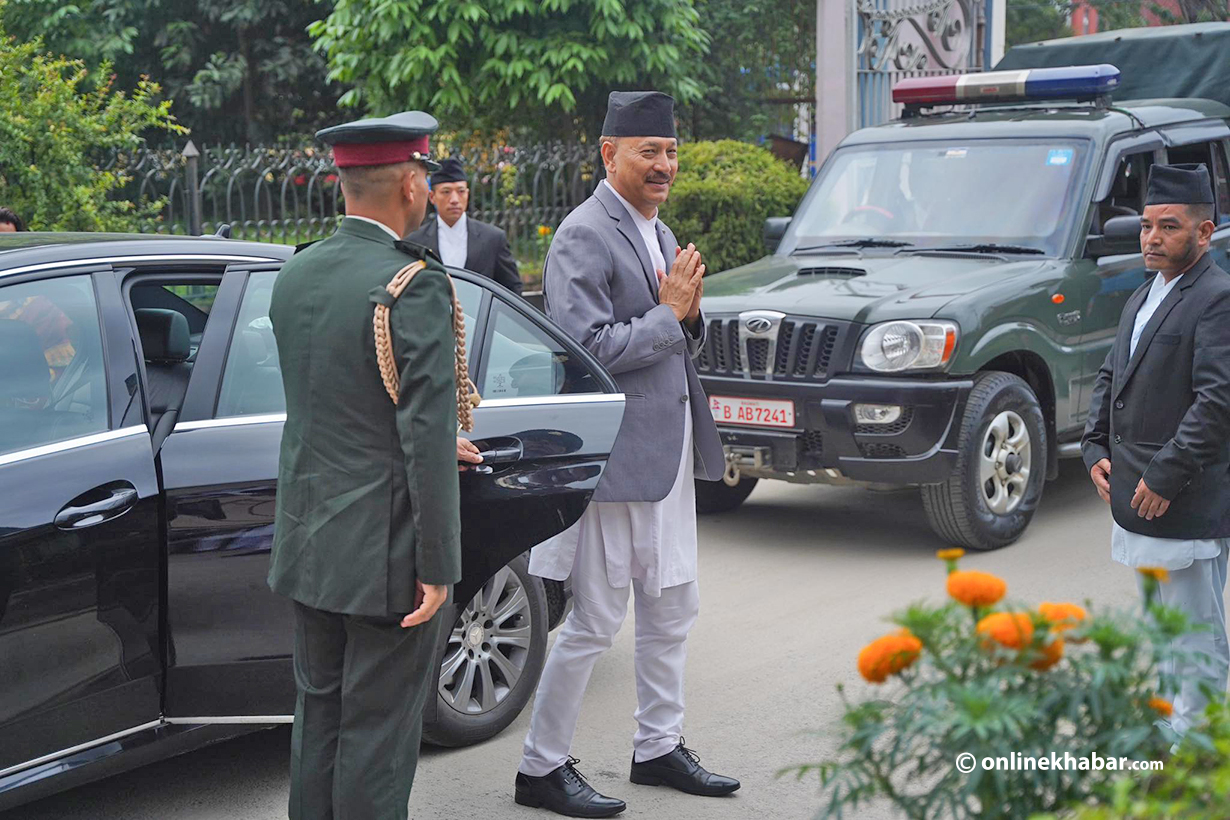 Kathmandu, August 23
Newly appointed Chief Justice Bishwombhar Prasad Shrestha has assumed office after taking his oath of office and secrecy from President Ramchandra Paudel.
He took his oath of office in the presence of Vice President Ramsahaya Yadav, Prime Minister Pushpa Kamal Dahal, Speaker Devraj Ghimire, Minister of Law, Justice and Parliamentary Affairs Dhanraj Gurung, heads of constitutional bodies, Supreme Court justices and high-ranking government officials.
President Paudel appointed Shrestha as the chief justice on Tuesday in accordance with Article 129 of the Constitution and on the recommendation of the Constitutional Council.
The parliamentary hearing committee unanimously approved Shrestha as the chief justice on Monday itself.